Lijiang, in Yunnan Province, is the closest thing you will get to a real wonderland. Well, that's how it would seem without the crowds of tourists.
Along with the Badaling Great Wall section, it is one of the most notorious tourist traps in China.
The Old Town of Lijiang (the new town is like any other Chinese city) is a well-preserved old city of ethnic minorities. It is closed for cars and motorbikes; the local Naxi Minority Culture on display.
Even though it has become an extremely popular place for tourists, Lijiang is a great place to kick back for a few days. My first visit to Lijiang was in 2008.
Although tourists were plentiful back then, it is nothing like what it became in 2016. Once a place of the only family-owned restaurants; Old Town now features a Starbucks and a Burger King.
Prices in restaurants and bars in Lijiang are heavily influenced by a large number of visitors and can be quite expensive.
When it comes to accommodation, however, the Lijiang area does offer some of the cheapest International Hostels in China. You are required to pay a ticket price of 80 RMB even to enter Old Town of Lijiang.
You can still get in for free by skipping the main entrance and opting for a side street.
But don't let the tourist trap scare you away from visiting. It´s definitely a worthwhile destination if you are travelling through the Yunnan Province in Southwestern China.
Your itinerary should include a visit to the Wangu Pavillion. Its located on a hill overlooking the Old Town and offers great views.
Besides the obvious attractions, I found it most enjoyable to explore the labyrinth of back alleys. If you happen to get lost, there are streams that run all over the city.

Just follow a stream North, and you will end up at the water wheel near the main entrance.
Just outside of Old Town of Lijiang, you can find the Mao Zedong statue. It is easily accessible by foot.
Also, be sure to check out Jade Spring Park (Black Dragon Pool Park). Its located about 1km from the main water wheel.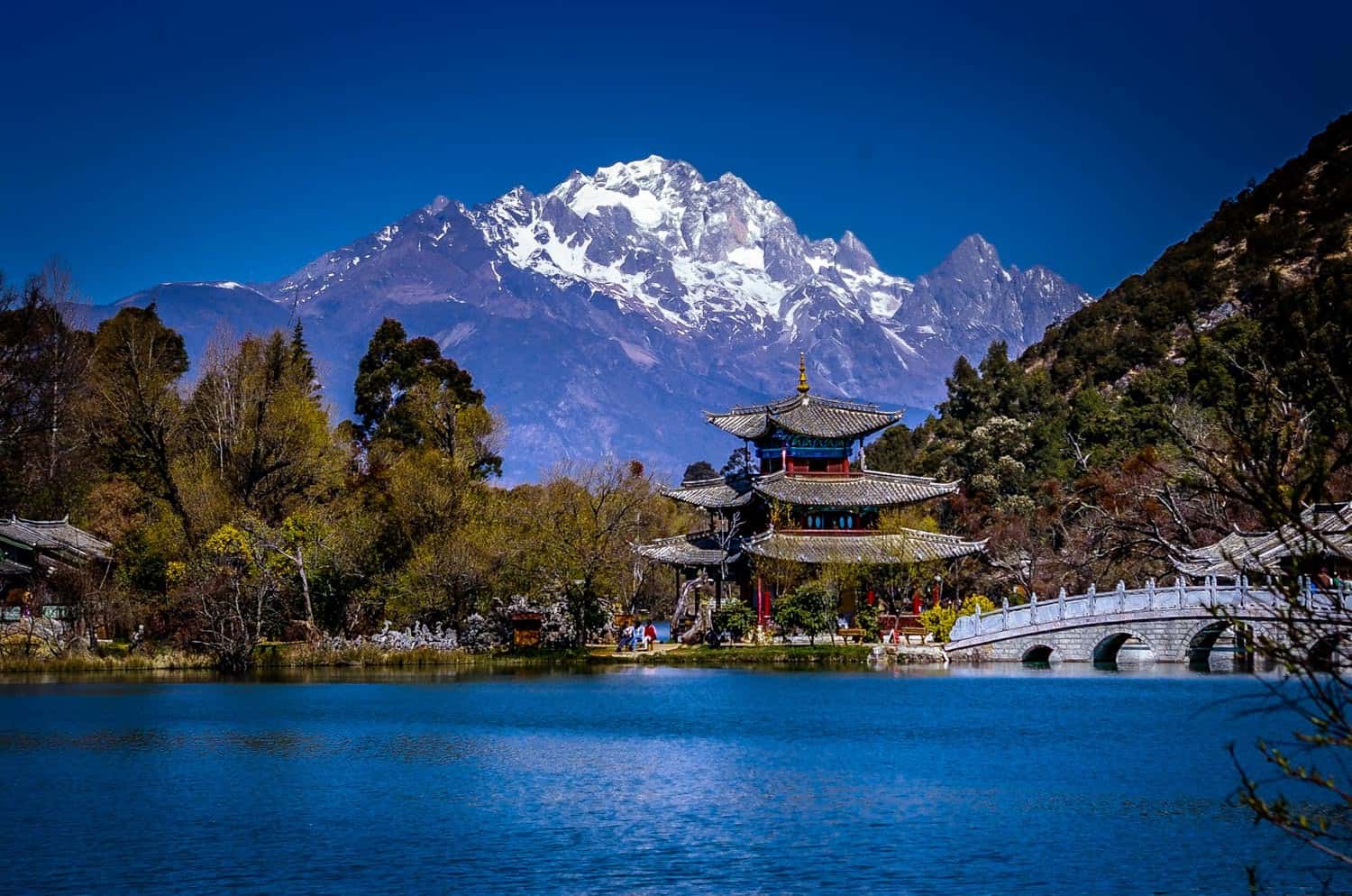 Additional information about Lijiang.