The Stone Forest National Park is a 270 million-year-old forest made out of limestone located in Yunnan province in Southern China.
Yunnan Province is known for its natural beauty and traditional culture amongst its people. It's no surprise that this is an extremely popular tourist destination with places like the Stone Forest, the cute little town of Lijiang, the natural wonder of Yuanyang Rice Terraces, just to name a few.
If you are travelling around Yunnan province and want to do some easy hiking, so are The Tiger Leaping Gorge one of the most beautiful and easy hikes to do in Yunnan.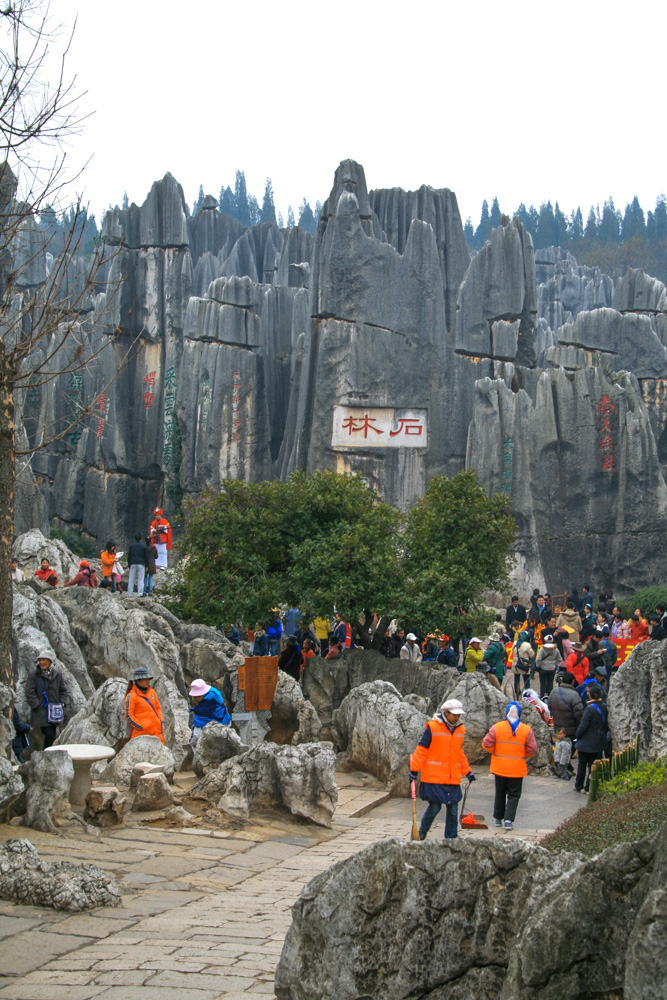 The National park covers a massive area of 400 square kilometres (96,000 acres). However, only a small part has been opened for tourists with walking paths, resting areas, and small shops. It's a typical layout for most of China's touristy areas.
The Stone Forest and its National Park, also called the South China Karst, were added to the UNESCO World Heritage list in 2007. Their inscription stated, "South China Karst is one of the world's most spectacular examples of humid tropical to subtropical karst landscapes."
The giant stalagmite pillars (also called stone trees) create an array of labyrinths that are easy to get lost in. The National Park is divided into three areas:
The Major Stone Forest, The Minor Stone Forest and Naigu Stone Forest. Rock formations scattered across the lands. Some of these rocks take the shape of animals or plants and have even been said to look like humans.
There´s not much else to do there except to get "stoned" and look at strange stones. Like all other Chinese UNESCO World Heritage sites, there are also cultural groups dressed in their traditional attire for the enjoyment of tourists here.
Additional Information about the Stone Forest.
Entrance Fee: 170 RMB
Opening Time: 8.00 -18.00.
Kunming is the largest city near Stone Forest. All hostels and hotels offer day trips to the Stone Forest.
If you want to get here on your own – head to the Kunming East Coach Station where there are buses leaving about every 30min. The trip takes about an hour and 1/2.