While the older generation of Cubans seem to stick to the local rum (I don't blame them) and the mass-produced beer such as Cristal and Bucanero, the younger generation started to discover craft beer.
There are now two Microbreweries operating in Havana, and more and more Cubans are exploring the art of Craft Beer.
If you are a frequent traveller around the world, be sure to check out this post about the best craft beer cities around the world.
So far, the only microbreweries in Havana and Cuba are Factoria Plaza Vieja in the old town of Havana (this is by far the most touristy one as most of the customers here are foreign tourists) and Cerveceria Antiguo Almacen de la Madera y El Tabaco in an old cigar factory next to the waterfront.
Most customers here are locals.
Both microbreweries sell only three types of beer Clara, Oscura, and Negra. Light, darker or black beer.
Be in mind that both places open at noon (12.00).
Factoria Plaza Vieja.
Factoria Plaza Vieja is located on Plaza Vieja, which is one out of the four important town squares in Havana and a major tourist site in itself. So it's easy to see why this microbrew is very touristy. So this is also a great spot for people watching while having a beer.
There is no sign that says anything about the % in the beer, but the waiter told me all of the beers are around 4,6%. All the beers cost 2,5 CUC each for a Jarras and 12 CUC for a 3L tower. The three beers are decent and refreshing, but they do not taste much, not even the black one.
Cerveceria Antiguo Almacen de la Madera y El Tabaco.
The second microbrewery in Havana is my personal favourite.
This brewery with a way too long name to write is located on the waterfront right next to the famous tourist market "Antiguos Almacenes San José".
The brewery is located inside a massive hangar that used to be a Tabaco factory. It holds the largest bar in all of Cuba, a 37m / 121ft long and can serve up to 400 people.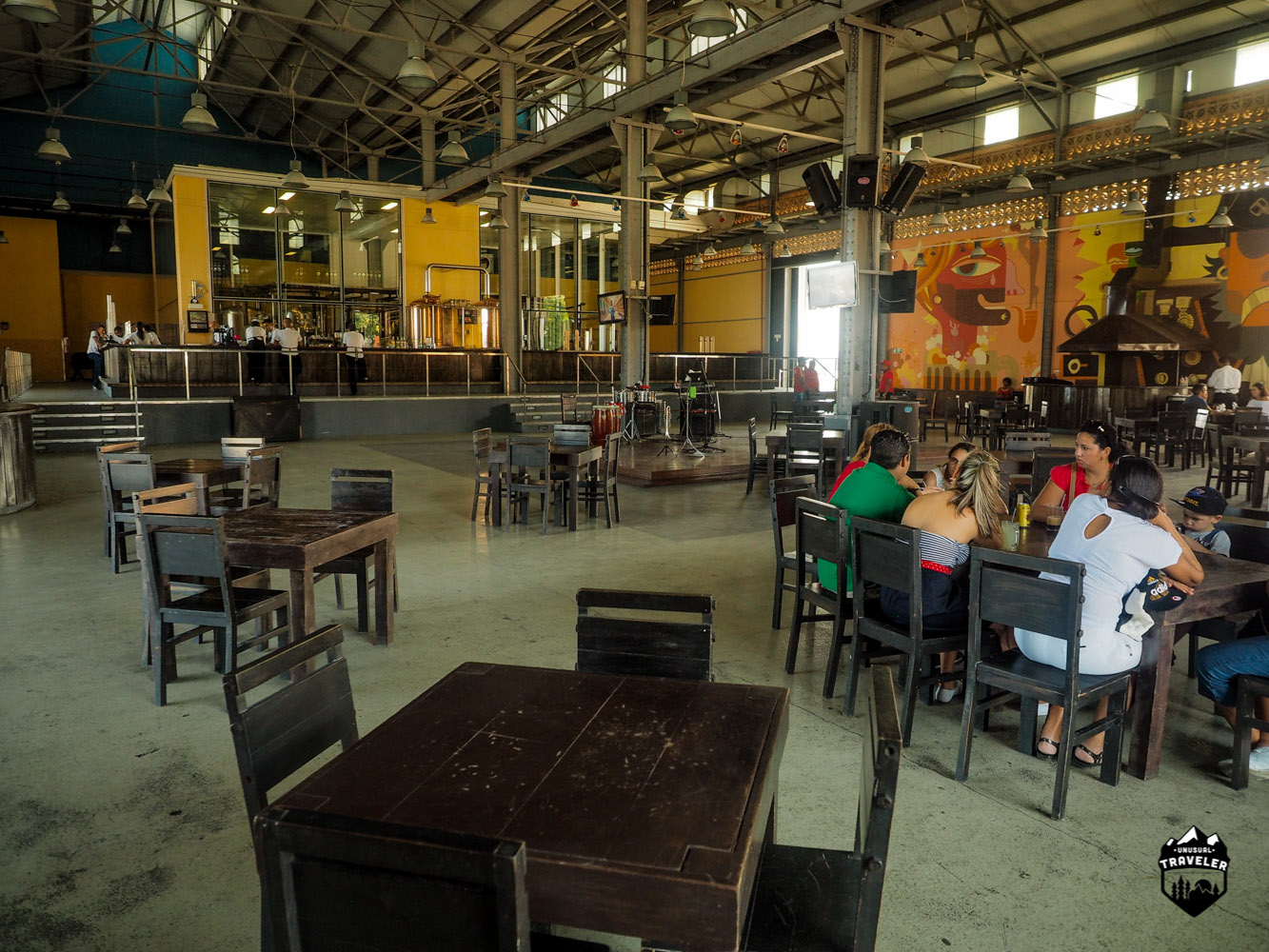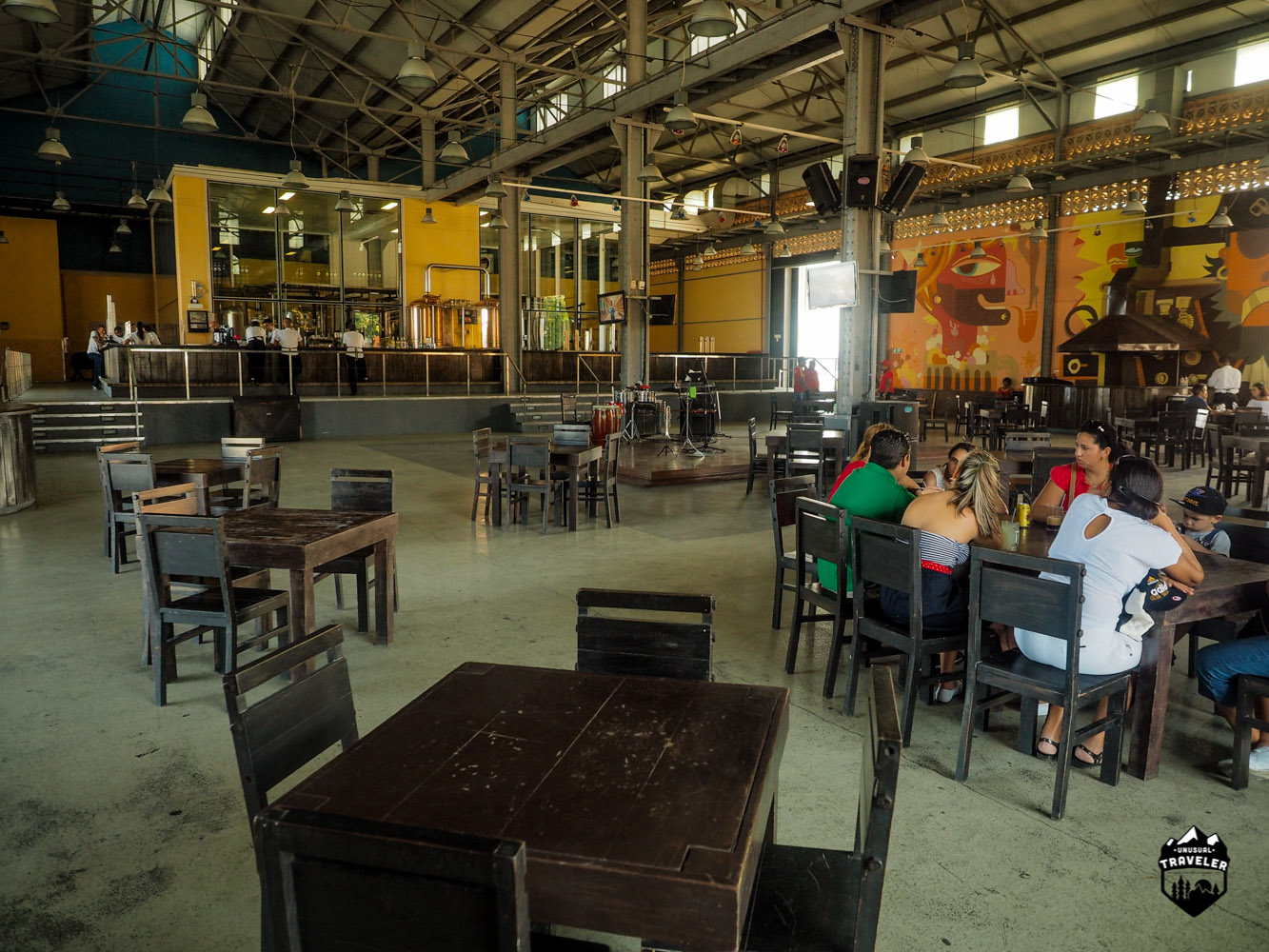 The beer tasted very similar to the ones at Factoria Plaza Vieja. Except for the colour difference between the beers, there wasn't much taste difference.
Probably the best thing about this brewery is the location, while Factoria Plaza Vieja is located on a historical square inside the old city, with no natural breeze at all.
The Cerveceria Antiguo Almacen de la Madera y El Tabaco offers a lot of natural breeze due to its location right next to the waterfront.
Overall none of the microbreweries in Havana is as good as European or American craft beers, but both hold locations that most microbrews can just dream of.
I visited Cerveceria Antiguo Almacen de la Madera y El Tabaco most during my visit to Havana, not because of the beer, but rather the relaxing location.