The Comoros Islands are a place of amazingly warm and friendly people, all-around fantastic weather, and world-class beaches.

The crown jewel is its underwater world – even the most famous countries in south-east Asia should be jealous of it. Yet, most people don't even know that this African country exists.
This tiny country, located between northern Mozambique and Madagascar, is ranked as one of the poorest countries in the world (32nd poorest in fact).

Comoros is a true off the beaten path travel destination, yet few places have surprised me as much as this one.

Considering that this was the 104th country I've visited, it must've been quite impressive if it made it onto my list of top 10 favorite countries.
Comoros Travel Guidebooks are near impossible to find, and even finding information online is tough.

So, it's quite possible that this will be the most up-to-date information that you find.
A Guide to My Trip to Comoros, Africa
Comoros is made up of three islands. The Grand Comore (Ngazidja) is the largest Island and is home to the Comoros Capital. Mohéli (Mwali) is an absolute paradise and home to the Moheli Marine Park, which is one of the best places in the world to swim with Humpback Whales.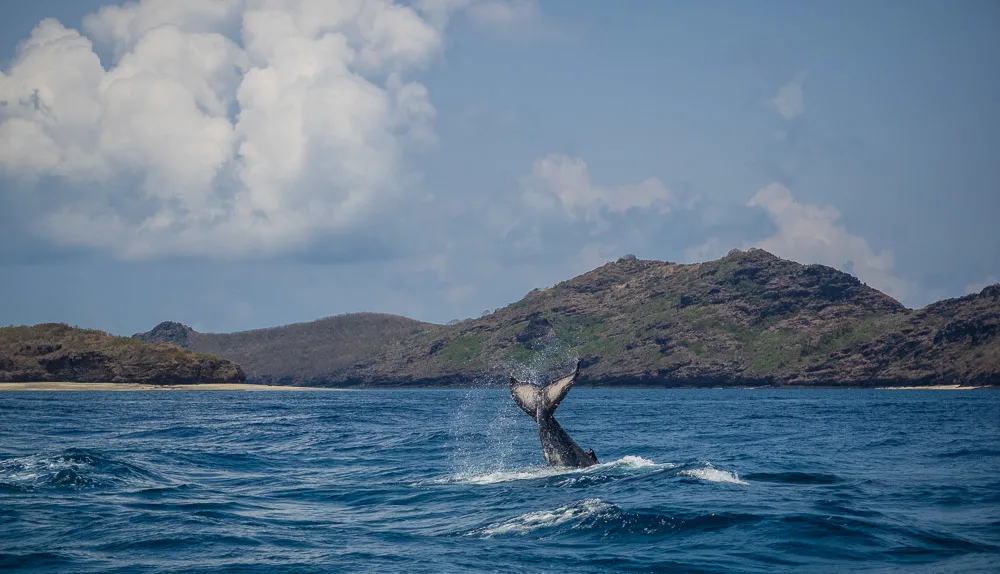 Lastly, there's Anjouan (Nzwani) which is known to have stunning vegetation and ample waterfalls.
While I did get to explore Grand Comore and Mohéli during my 10-day visit, I'm yet to see the beautiful Island of Anjouan with my own eyes – another trip to Comoros is definitely in order.
Comoros Islands Tourism: A Short History Lesson
Comoros gained independence from France in 1975, but the country has since experienced more than 20 coups d'état or attempted coups.

The first president after independence didn't even make it to a second month in office before he was toppled in a coup, whilst many heads of state have been assassinated too.

Comoros was a mercenary's heaven here for over 30 years now. These days the mercenaries are long gone.
This turbulent and violent history is the reason why the country has been aptly nicknamed "Coup the coup." Comoros' slogan could almost have been "Another day, Another coup."
Comoros was actually considered the world's most unstable country up until 2008, but since then, it's experienced relative stability.

I felt completely safe during my whole visit, and based on my experience; I can say that the locals were some of, if not the friendliest, I have met in all of Africa.
Comoros Travel Guide
Seeing as the country is so off the beaten track, it's not easy finding all the information you need to know. Luckily, I've been there, done that, and got the t-shirt.

Whether you're concerned about visa, accommodation, food, or transport, your questions will be answered below.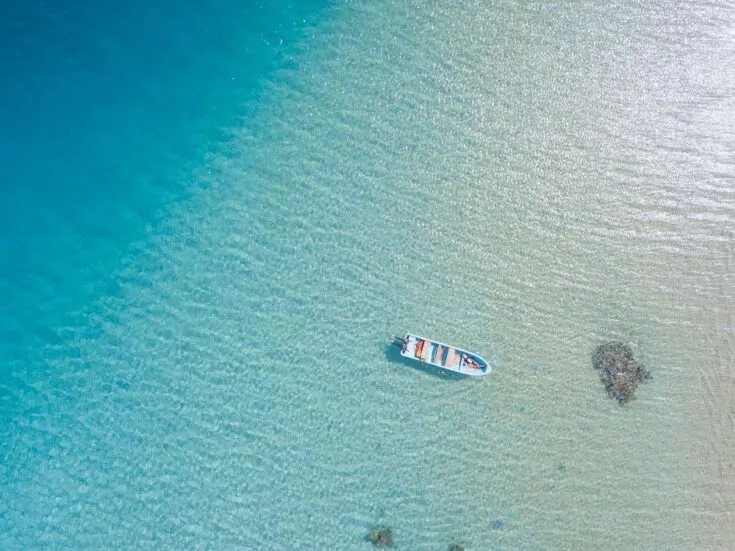 Visa Rules for Comoros
No matter which passport you have, all visitors traveling to Comoros are required to get a visa. Luckily, this can easily be done on arrival at the airport.

For 30 euros, you'll be granted a 45-day visa – all you need to provide is your passport, place of accommodation, and proof of return ticket. The visa will take up one full page of your passport.
Arriving And Leaving Comoros
The only International Airport on Comoros is the Prince Said Ibrahim International Airport which is located 20km north of the capital Moroni. The airport is tiny, with only one gate, so don't expect any facilities.
In terms of reaching the Island, there are no direct Comoros flights from outside Eastern Africa. The best connections are with Kenya Airways through Nairobi or Addis Ababa with Ethiopian Airlines.

There are flights through Madagascar, Tanzania, and Reunion, but according to locals, those flights are known for being delayed.
The airport doesn't have an ATM, so be sure to arrange your airport pickup in advance. There also isn't public transportation between the airport and anywhere.

You could walk outside the airport and get a shared taxi into town if you speak some French.

A taxi to or from the airport to central Moroni will cost about 10 euros during the day and 15 euros during the night.
You also won't find any ATMs or money exchange facilities at the Comoros airport either. So you'll have to wait till you arrive in town before drawing and exchanging your cash.

Also, it'll be best to get rid of all your local money before leaving, as you won't be able to exchange it once you arrive at the airport.
When it comes to departure, Ethiopian Air opens flight check-in up to 5 hours before take-off. The only facilities at departure are a tiny shop selling soft drinks and a shop selling local souvenirs.

It was the only place where I saw any souvenirs being sold on the Island.
When leaving Comoros, it's highly recommended that you spend your last night in Moroni. While there are boat services between the islands, they're often delayed due to weather.
The only other alternative way off the islands is via a boat service between Moroni and Dar Es Salaam in Tanzania.

However, there is very little information available about this – tickets can be bought in the harbor near the Government Tourist office.
Money on Comoros Island
The local currency is the Comorian Franc (KMF), which comes in coins (25, 50, 100, 250) and notes (500, 1000, 2000, 5000, 10 000). Generally, you'll get 490 KMF for 1 Euro and 420 KMF for 1 USD.
There is an ATM that accepts VISA bank cards at the port, in the lobby of the Retaj Hotel, as well as a few other ATMs in Moroni and one in Mitsamioul on the north of Grand Comore (as of November 2019).

I didn't see any ATMs on Moheli. Luckily, the Comoros island hotels and higher-end restaurants accept payment in Euro.
Comoros Hotels & Other Accommodation
Due to Comoros being such a poor country, you won't find much variety here when it comes to accommodation. You either have to go cheap and local or high-end like the rest of the upper class in this country.
You won't find any guesthouses or hostels in the country, but there are a few Airbnb's around the capital. If you're traveling with a partner, this will help you with budgeting as you can split the costs equally.
In general, you can get a cheap, budget Airbnb for 35 – 44 Euros or spend 90+ euros on a high-end hotel room. There weren't any mid-range accommodation options during my time in Comoros.
Getting Around Comoros
There's no bus system on the Island, so the only way to get around is by taking shared taxis or hiring a car with a driver for the day. I never found any car rental companies for self-exploring if you would prefer that.

A shared taxi around Moroni will cost you around 250 KMF or 500 KMF to Hotel Itsandra.

Hiring a car with a driver (talk to your hotel or Airbnb Host) will cost 30 – 40 euros for a full day, including fuel.
The road leading north from the airport is full of potholes, so don't expect to travel between places at high speed.

The road from the airport to Moroni is pretty good, and the road from Moroni down south to Chindini is also fairly good.
If you're wanting to travel between the three islands, you can catch a ride on a small open boat (or "ferry").

To catch a ferry out to Moheli or Anjouan, you will have to head down to Chindini on the southern tip of Grande Comore; this is where all boats leave from (if the weather's good).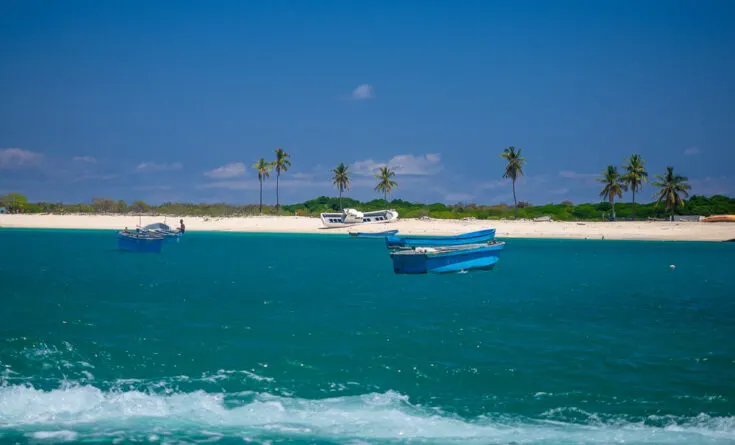 There are about four boat trips out to Moheli each day, and takes around 2 hours if the water is calm.

Before departing, you'll have to register your passport with the harbor police. You'll also have to do this upon arrival at the next island, which is done the old-fashioned way with pen and paper, so it takes some time.
A one-way ferry will cost about 75 euros – a local flight will cost the same, but these are often canceled.
Do be aware that, while these boat trips are relatively safe, accidents and drownings have occurred in the past.
Two boats went down, and 24 died a few days before my arrival. So never do the crossing between islands if the weather is unstable.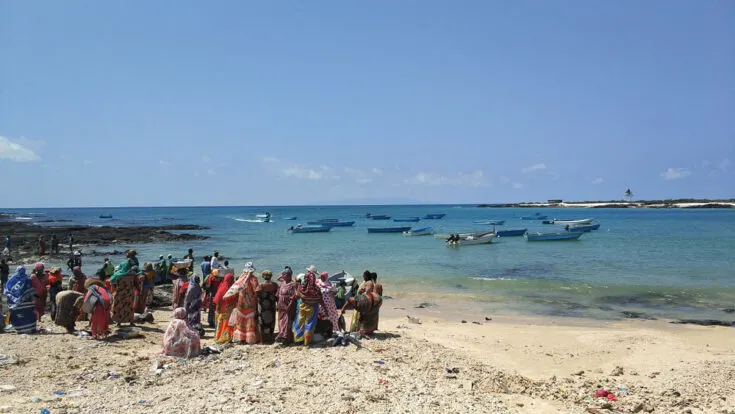 Comoros Food
Seafood, seafood, more seafood, and perhaps a little bit of chicken. That's more or less the menu on the Comoros Islands.

Most of the Grande Comore is made of hard volcanic rocks, which means very few vegetables can be grown here. So, almost everything here is imported.
Restaurant New Select in central Morini has a good chicken curry on the menu but not much else.
While Comoros traditional food is very cheap, prices are slightly inflated due to import costs. While on the islands, you can expect to pay:
Budget meal: 3 Euros for a chicken baguette, french style.
Mid-range meal: 6-8 Euro for pasta, hamburger, etc.
High-end meal: 14+ Euro for a meal at a hotel.
The downside of food in Comoros is the supermarkets. The supermarkets are very small and poorly stocked. So eating out will likely be the easiest option or going to the local markets for some fresh fruit.
Is Comoros Safe for Tourists?
I felt 100% safe during my whole visit; even when walking around the capital after dark, the locals were always extremely friendly and helpful. But locals did warn me against pickpockets in the local Vola Vola market in Moroni.
Do remember that 90% of the Comoros population is Sunni Muslim, so remember to dress respectfully.

As a woman, you will not have to cover your hair (you will see that many of the local women don't do it), but you should cover your shoulders.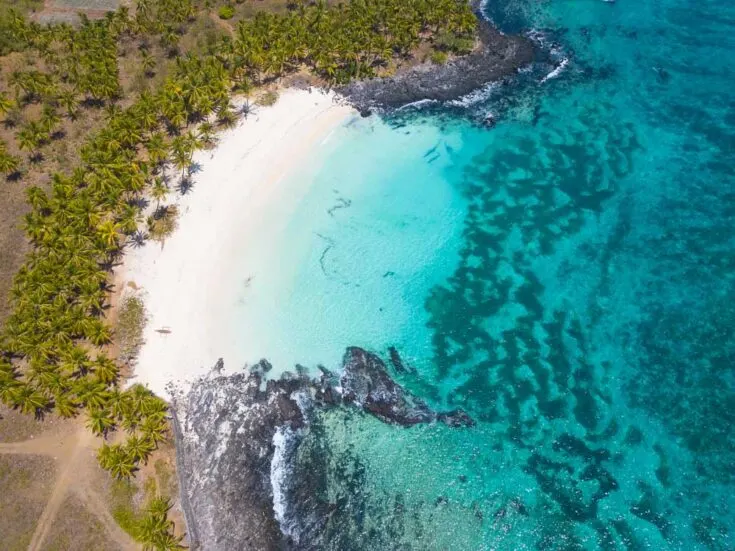 The biggest danger here is, as always, the traffic. When traveling around the Island, you will see countless old, wrecked-up cars.

So the only real Comoros safety travel tip is to be aware of reckless driving and the small local boats between the islands.
Comoros: Alcohol & Drinks
Since 90% of the population here is Sunni Muslim, it is easy to understand that alcohol is not widely sold in public here.

I was actually never able to find a shop selling alcohol despite the thousands of old smashed beer cans laying on the streets.
If you do get thirsty for a beer, there are a few spots where you can find a cold one.

All the beers sold here are imported – usually EFS beer from Turkey EFS beer, some German beer, or Madagascar's Three Horses.

The price for a small beer is typically 1500 KMF (3 Euro).
Sim Sim at Itsandra beach and Le Coraya Restaurant (great for sunset) all offer a good selection of imported liquors as well.
When it comes to Comoros nightlife, there are quite a few bars and nightclubs where you can let your hair down – especially in the city of Moroni.
Comoros Language
Comoros has three official languages: Comorian, Arabic, and French.

While I did find a surprisingly high amount of people who knew some basic English, it's recommended that you brush up on your basic French before travelling here.
Comoros Islands: Other Things to Note
As mentioned previously, Comoros is incredibly poor.

So one can easily understand that the country and its infrastructure are extremeley underdeveloped.

These side notes and tips on Comoros will ensure that you aren't (unpleasantly) surprised during your trip.
Things You Should Pack for Your Comoros Travels
There's very little in terms of buying opportunities in Comoros. If you happen to forget something at home, it's unlikely that you'll be able to buy it here.

So, be sure to pack everything you will need during your stay here.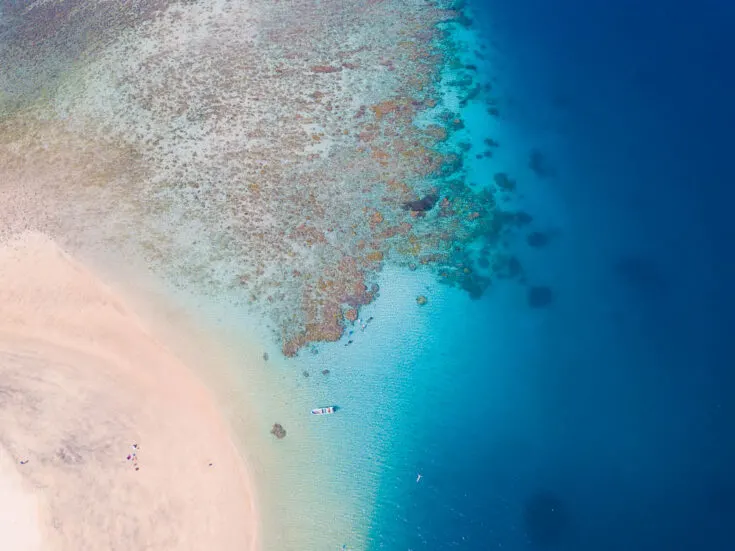 During my trip, I only took my carry-on backpack. The only additional thing I brought along was my snorkeling gear so I could see the amazing underwater world of Comoros.
Internet on Comoros
Don't expect much in terms of the internet when you come to Comoros. Your best bet is to head to the hotels – you can use their wifi for free if you buy a few drinks. Otherwise, head to the "New Select" restaurant on the main square in Moroni.
Electricity in Comoros
Powercuts are the norm here, so it's recommended that you carry a power bank and flashlight with you. But the better hotels and AirBnb´s has generators.

The power plugs on Comoros are the normal European-style ones – the standard voltage is 220 V, and the standard frequency is 50 Hz.
Final Thoughts on Comoros Islands
While this African country may not be as easy a destination to reach, there are so many reasons to visit Comoros.

If you love friendly locals, stunning landscapes, breathtaking underwater scenes and don't mind roughing it, Comoros is the place for you, especially if you want to go far off the beaten path; where else in the world can you swim with humpback whales without crowds?
Like It? Share It! Pin It!