From already the first hours after I published my first post from my ten-day trip to Syria in October 2017, did I receive messages from Syrian´s thanking me for showing how Syria was looking in 2017.
Now, seven months after I published my first post (Click here to Read it) have I received close to a thousand comments, through social media (Facebook & Instagram) and soon what´s close to 1400 emails. I even got emailed from the most prominent TV channel in Norway with the question about how to obtain the visa.
Most of them are thank you emails and comments from Syrians living in either Syria or abroad thanking me for posting about my trip; some are from foreigners that want to visit Syria as tourists.
And some emails and comments have been death threats and hate comments, claiming that my photos are from before the war, some is claiming that my pictures are all photoshopped and not how Syria is, some is claiming that I'm an agent working for the Syrian Government.
So if your a keyboard warrior, go and explore Syria yourself, instead of hiding behind your keyboard.
I have also been called a Russian Spambot, and someone even asked if Putin himself did paid for my trips. Yes, He´s, of course, paying for my trip to French Polynesia later this year on business class.
Why did I want to visit Syria?
To see how the situation on the ground really is with my own eyes and to bring awareness about the situation.
VERY few western media has actually been on the ground in government-controlled areas during the war.. Go ahead ask your countries newspapers if they have been there themselves.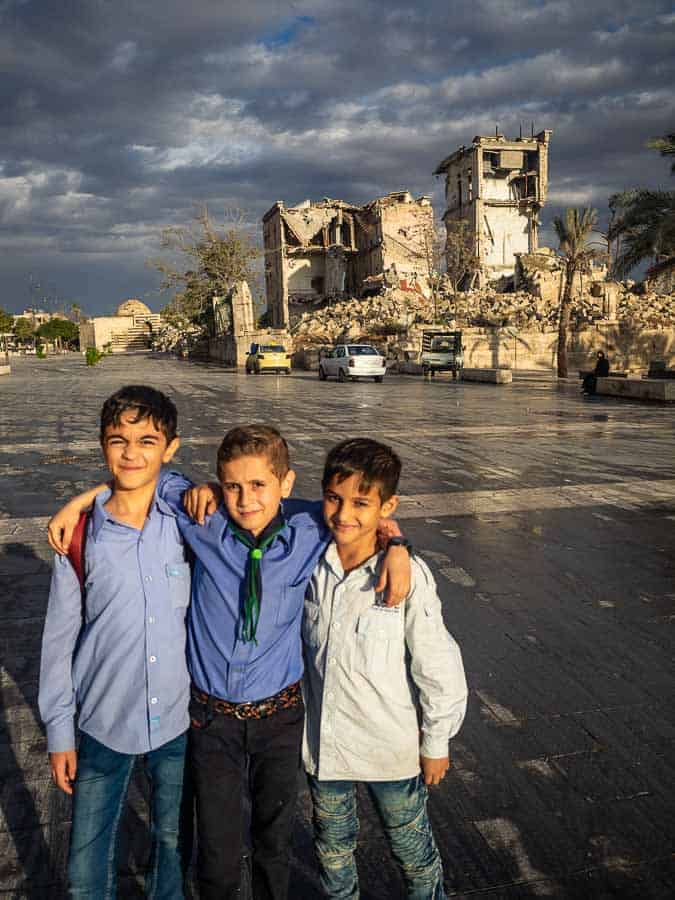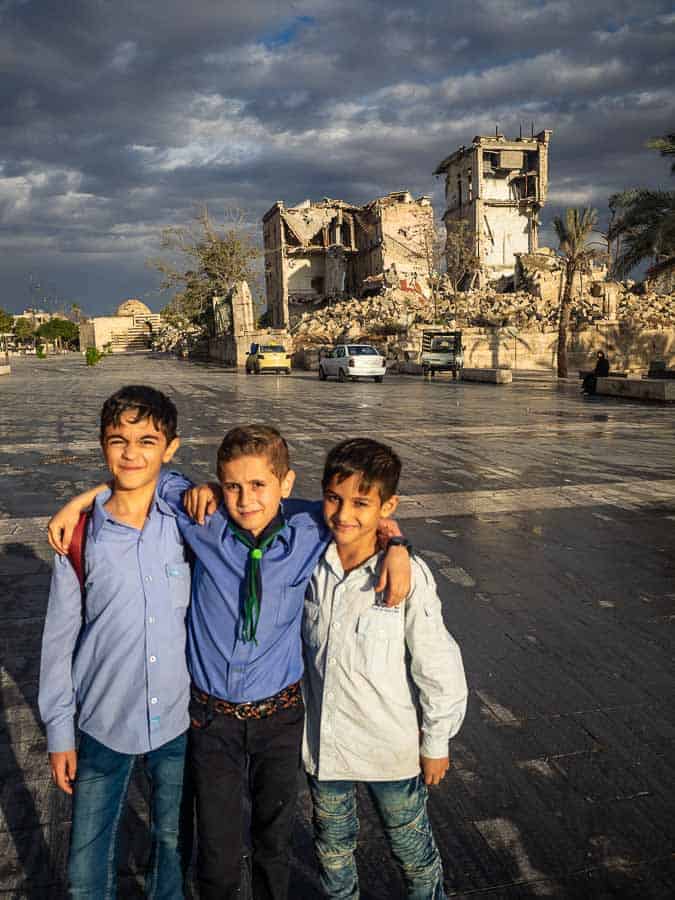 During my visit to Syria was the most prominent newspaper from my home country Norway posting daily about Damascus. But they never had journalists on the ground.
How did I find Syria ala 2017?
First of all, I went to Syria with a completely open mind with no political intentions at all, a lot of people seem to find that impossible to believe that someone could decide to visit Syria during a brutal war.
When travelling around Syria, from Damascus north to Aleppo to Homs and surrounding areas, places that were a war zone a few months before I visited, and to hear the stories from locals that lived through the war, meeting Christian nuns that had been kidnapped and raped by groups that the west support.

Hearing stories from local people living in East Aleppo during the battle of Aleppo.

Visiting ISIS and Al Qaida (Thair al-sham) Headquarters in East Aleppo and seeing medical supplies from European companies.
Visiting children schools in East Aleppo that seemed like a regular school, but when going to the basement, it showed to be an Al Qaida base.
NEVER during my trip to Aleppo or Syria was I restricted to visit an area or to take photos. I was completely free to take pictures and talk with anyone I wanted. Or was my camera ever checked.
I was walking around every place I visited with my GoPro camera on a selfie stick filming, nobody bothered. No soldier ever stopped me.
The best thing about travelling a hot conflict zone is the locals; they are so eager to show and tell you that the situation on the ground is very different from what the media tell us. I had the same experience in Pakistan and Iran.
And like in Pakistan and Iran so do the locals just smile, shake your hand and invite you for tea with their biggest smile.
It happened so often that I lost count during my visit of how many times locals would invite me for tea or a beer. Restaurant owners gifted me the dinner I just had finished when asking for the bill.

Or the owner of the hotel I stayed in Homs invited me for free all the whiskey and beer I wanted for free two days in a row.
Why Is My Experience of Syria so Different from what media says?
It´s very simple, very few western media has been on the ground in Syria, they get all their information from Syrian Observatory for Human Rights where he manager have not been in Syria for more than 20 years, and he has NOT been in Syria at all during the war.
Google it. There´s an interview with him on youtube. Norwegian media has admitted they got all their information from contacts they made online. So very very few journalists have been on the ground themselves, etc. Aljazeera has never been to Syria.
Ask your local newspaper if they have ever been to Syria!
How Safe is Syria now?
The war has now entered the 7th year, and there are still areas in Syria where heavy fighting is happening every day.
But most government-controlled areas are very safe. I'm not kidding when I'm saying that I felt just as safe in Damascus & Aleppo as I do in Norway, or in Sweden and Portugal, etc.
But things can happen fast right out of nowhere. DAESH (ISS) did attack the road between Homs and Aleppo only about 15minitues after I passed it. I did hear mortar shelling, and I could see smoke coming up in the not far distance.
And a local house 40meters away from the hotel I stayed 4nights in Damascus was hit mortars and killing two locals after the day I left.
A good local friend in Damascus summed of the conflict pretty well, when he explained that the country needs reforms, but it can wait, You don't argue about the colour you should paint your house when it's burning down.
How To Get Syria Visa.
Getting a Syrian visa can be a pain, first of all so will you need a local contact in Syria that can guarantee for you, that you are the person you claim to be. This can not be a random person you meet online. With a local contact will the visa process then take 10+ weeks.
I know from very trustworthy people that Syria is currently reviewing the visa process for tourists and its hoped that a more streamlined process will be put in place by 2019. In the meantime, if there is a Syrian embassy in your country you can make an application through them. If there isn't you, have to go to the Syrian embassy in Beirut and apply but that process will still weeks, a 10 weeks minimum.
I will not, under any circumstances, reveal my contact, and the reason is simple. I have no idea who you are, and if you are the person, you claim to be. And the reason is simple, for my contacts safety.
Last year one of the most famous tourist guides in Syria that was able to bring groups of foreign tourists and journalist in. But one of the guests in his group that was travelling with dual citizenship used his Australian passport proved to be a Spy under his other nationality.
Because of this persons lie so is it now much harder for everyone to obtain a visa.
Warning: 99.9% of the travel agents online that claim to be able to help you get a Syrian visa are scammers. There´s currently only one company being able to do that. How do I know that? I recently got my second Syrian Tourist visa without any problems.