Bagdad, the capital and biggest city in Iraq, has since the western invasion in 2003, been considered to be one of the most dangerous cities on Earth.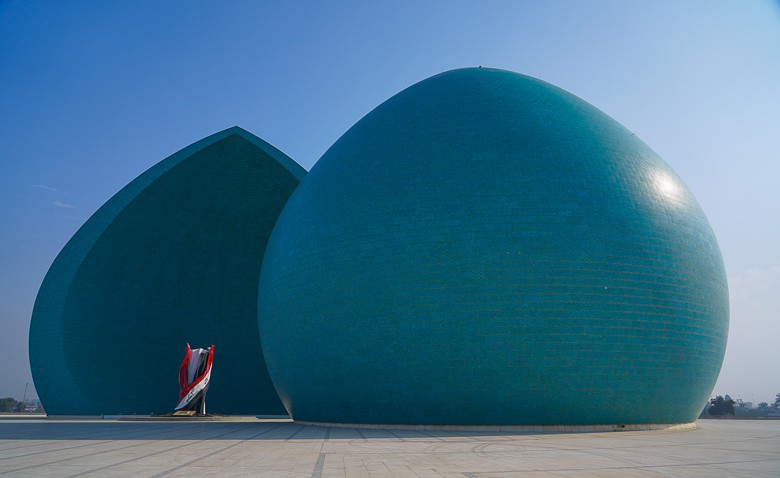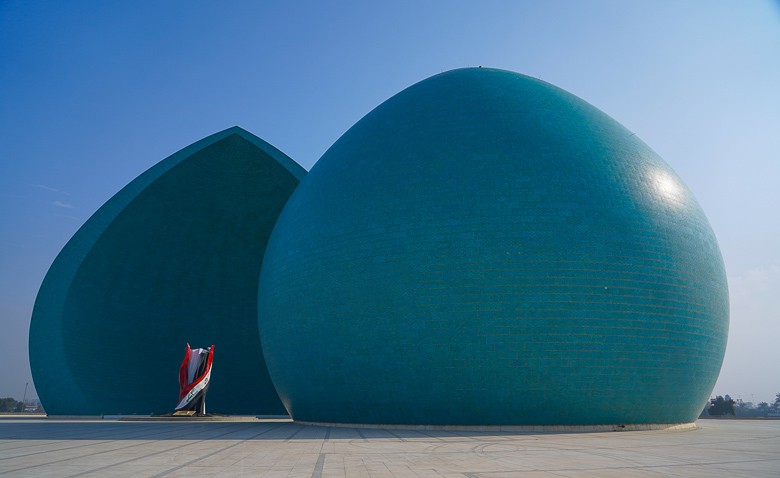 But after my first trip to Damascus and Syria in 2017 do I have high doubts about what I hear and read about in media, so after months of paperwork and waiting did I finally get my Tourist visa for Iraq approved in early February 2019.
Just a few days before I was scheduled to arrive in Baghdad, a city that only a few years ago was considered the most dangerous city on earth.
The media spreads fear, that's why I travel- to find the truth and happines.
Travel to Baghdad International Aiport (formerly known as Saddam International Airport) is a strange experience, the aeroplane can´t just take a normal landing, for security reason will the pilots employ an old, trusted tactic called a corkscrew landing approach often used on airports around the world that are located in what's considered to be dangerous areas.
Once the plane arrives at about 18,000 feet—still safely beyond the range of weapons like the SA-7 shoulder-fired missile—the pilot banks sharply and descends toward the runway in a slow, tight circle, like someone walking down a spiral staircase.
This has been standard landing procedure to land on Bagdad international Airport since a DHL flight got hit by a shoulder-fired rocket here in 2003 and a flight from Dubai also got hit by machine fire only back here in 2015.
No wonder why the local passengers on my fully packed Atlas Global flight from Istanbul were cheering and singing when the plane safely touched down at Baghdad Internationa Airport.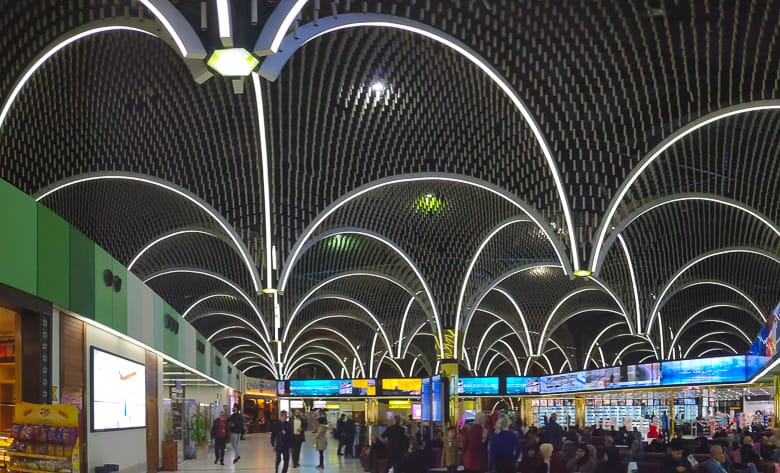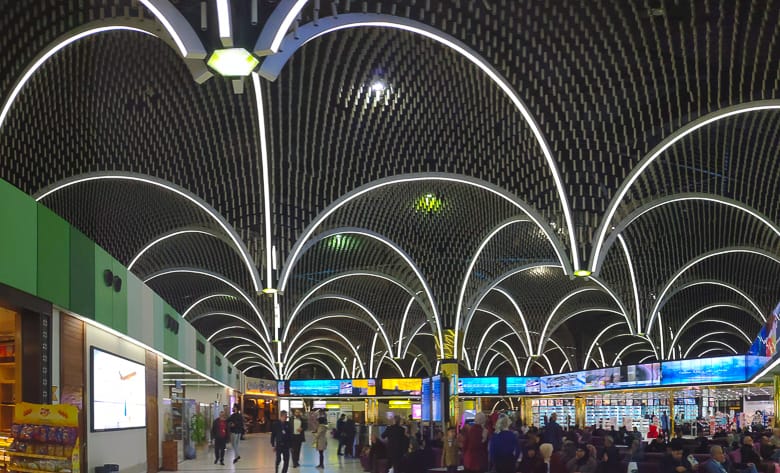 The next fun part of arriving is when lining up at immigration with people entering theirs on Diplomatic passports and Americans that are clearly were here on a security mission.
When it´s my turn at the immigration, the woman behind the immigration counter looks like a surprising question mark when I tell her I'm here in Iraq as a tourist and that I'm staying in Central Baghdad and not the highly secure green zone in Baghdad where the US Embassy in Baghdad is loacted.
I don't think she believed me for a second, but after a few questions, she stamped my passport and welcomed me to Baghdad in perfect English.
Travelling from Baghdad airport to the city centre is a bit of a pain, private cars and city taxis, and not even my guide was allowed to enter the airport.
Instead, will you have to take an airport taxi from the airport along the 9km long airport road to a secure parking lot, a road that was frequent with IEDS only a few years ago.
The airport taxi is not allowed to go to the city centre either. Instead, you have to swap from the airport taxi to your private pickup or a city taxi at a large secure parking lot 9km from the airport, heavily guarded by Iraqi Swat teams.
So it´s easy to understand that things take a lot of time in Baghdad and Iraq due to the high security around the country.
Baghdad is divided into two parts, the Green Zone and the rest of the city.
The Green Zone a 10-square-kilometre (3.9 sq mi) part of central Baghdad which have been the home to the government, foreign embassies, expats and the high class of Iraq for the last 15years.
An area of central Baghdad more like a sperate city within the city centre of Baghdad. Which the locals hate.
The Green Zone is surrounded with numerous armed checkpoints, coils of razor wire, chain link fences, and entirely surrounded by "T-Walls" (reinforced and blast-proof concrete walls).
And with absolutely no way to enter for the ordinary people, and foreigners without special approvement. You can´t just show up, even as a foreign tourist.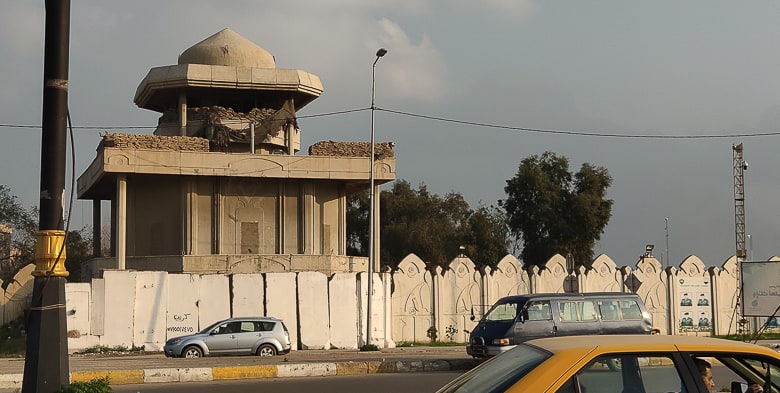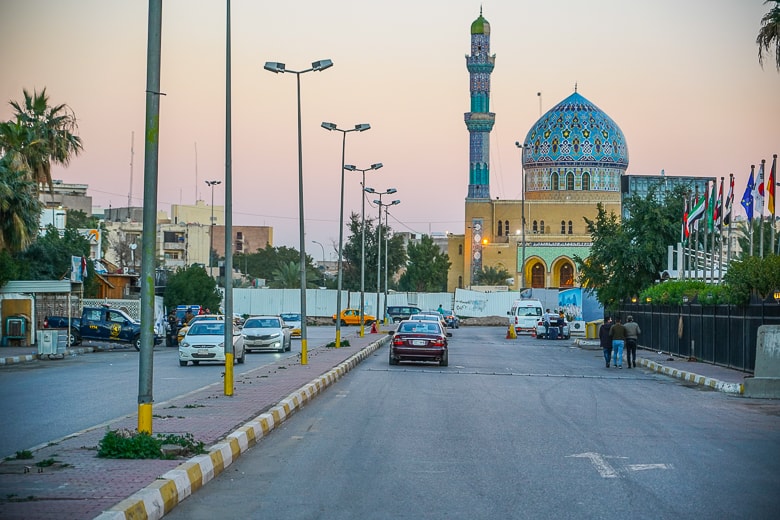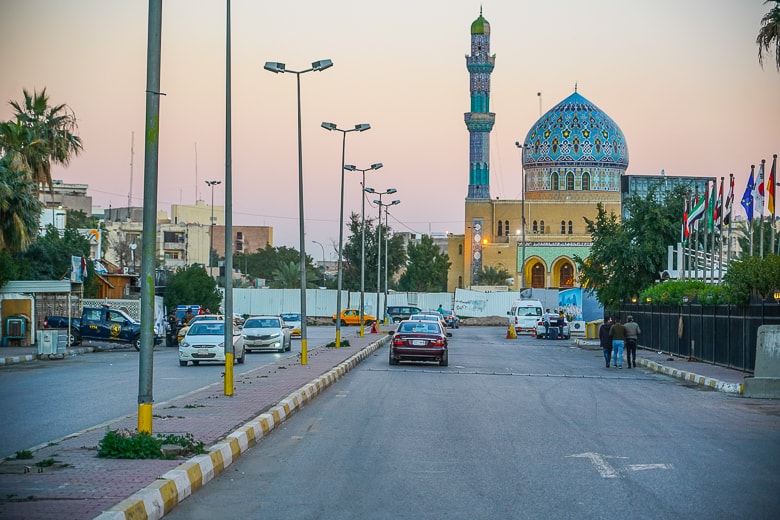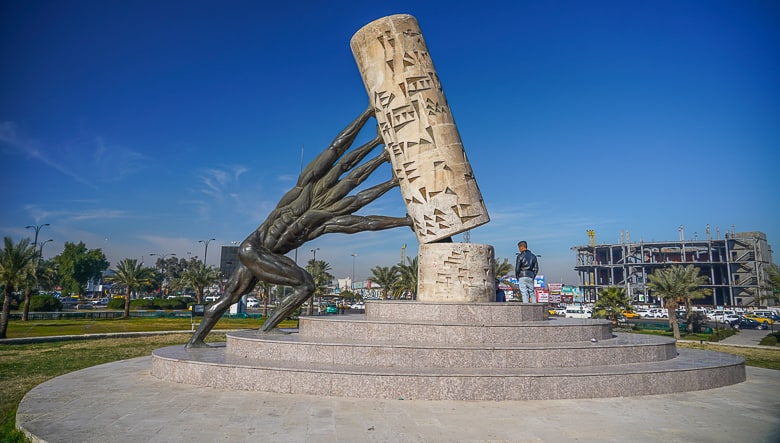 Saddam Hussein loved stories in the famous and stories in the book One Thousand and One Nights a collection of Middle Eastern folk tales compiled in Arabic during the Islamic Golden Age.
So he got a lot of monuments from his favourite folk tales constructed around Baghdad, all which is still standing undamaged.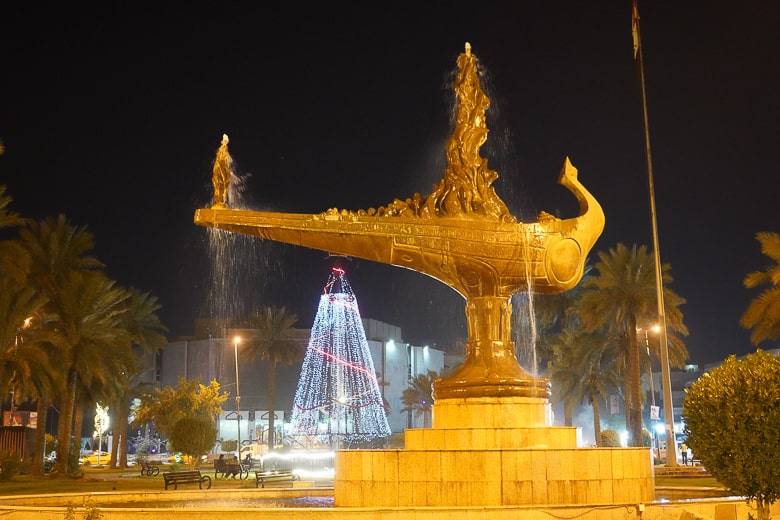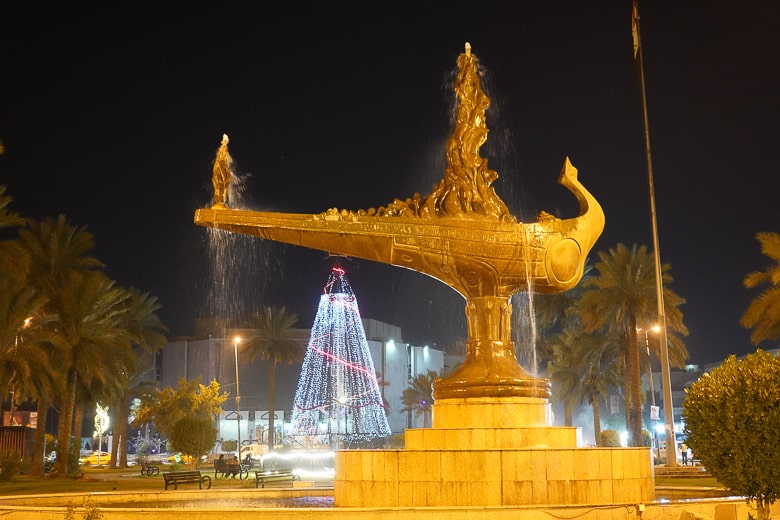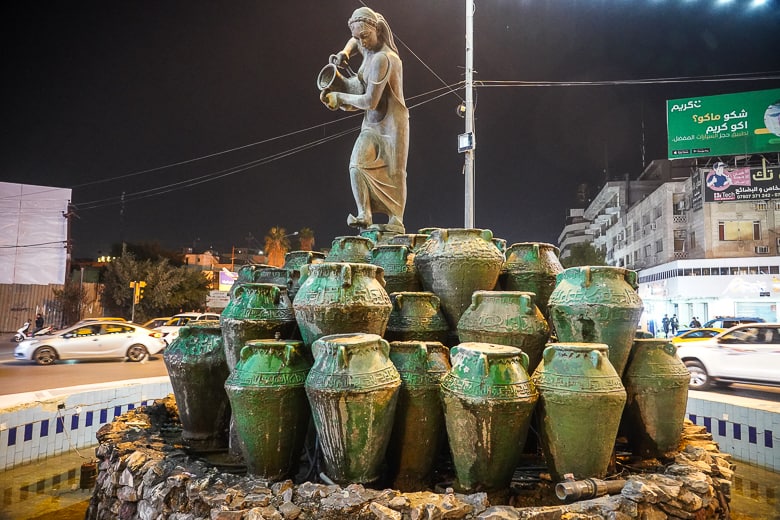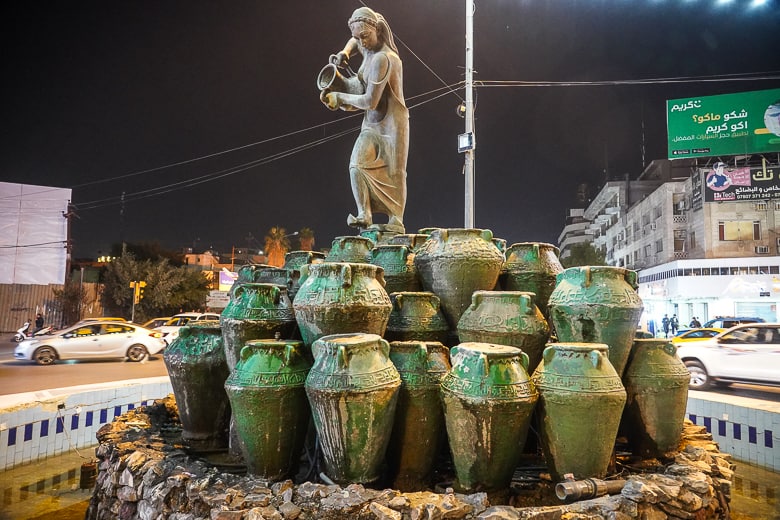 But things are changing, the current president of Iraq Barham Salih have promised to open the Green Zone to the public (against huge protests from the USA) and on 10 December 2018, where parts of the Green Zone were opened to the public without restrictions for the first time in over 15 years.
The Green Zone is also to blame for Baghdad having some of the worst traffic jams that I have ever experienced, yes I've been to Los Angels, New York, Moscow, Jakarta etc.
What make´s the traffic in Baghdad worse, is simply because that a lot of roads going through Baghdad goes directly through the Green Zone, and with those roads closed off and nowhere else to go than small side streets, makes the traffic Baghdad a real hell.
Unfurtuently so is also some of the most famous sites in Baghdad inside the Green Zone, like The Swords of Qādisiyyah (The Victory Arch) the famous handheld swords, The Monument to the Unknown Soldier and Saddam Hussein palace (I did visit his palace in Babylon).
But except for the Green Zone, so did I visit all other parts of Baghdad, most of it by foot, walking around in my flipflops and T-shirt like I would do in any other city in the world.
I don´t know who feel most stupid me walking around on foot, or all the expats waving for inside their convoy of bulletproof cars passing by me.
Even an ambassador for a European country I did meet and had a few beers with during my visit all said that the security with expats moving around in armoured vehicles is just a ridiculous, it cost a staggering 100USD a MINUTE to hire a bulletproof car with driver, which is apparently required for expats by agreement between the security companies.
A 30min drive from central Baghdad to the airport would cost you 3000USD, and that´s without the traffic jam.
Which is absolutely not necessary and it´s no more than an industry these days.
A surprising thing in Baghdad is how normal life is here; the streets are full of life.
Locals enjoying coffee inside street cafes and water pipes in traditional tea houses that haven't changed for decades, and if you head to the upscale area of Mansour will you think you are walking down a shopping street in Europe.
Markets are bustling with life, but you still have armoured cars parked on literally every street corner around the city.
And if you want to have a few cold beers can you head to one the bars a casino or one of the many governments licensed liquor stores in the city selling everything from Scottish whisky, Corona, Tuborg, Budweiser and Iraqi produced beer and Ozo, And yes all of this is outside the Green Zone.
Iraq has produced its own beer since 1957, and the brewery has never shut down even during wars since that. You didn´t think that Iraq produces its own beer and liquor, did you?
A highlight on a trip to Baghdad is not only visiting the famous sites but rather walking around Baghdad on foot, visiting the bustling Baghdad bazaar, sharing tea with locals in tea houses in the older part of Baghdad, tea houses that haven't changed in decades.


And to talk with curious locals that you can easily say is not used to western tourists in their street are nothing but happy to understand that I'm just a simple western tourist.
I might even be one of the very first for almost two decades that walk around Baghdad´s markets and streets without out a bulletproof vest and armed guards by my side.
Souqs and Bazaars around the city are the heart and soul of the city, just like have been since the city was established in 762 AD, and the main markets to visit are the Coppersmith Souq where all kinds of pots and copperware for household or decorative uses are still made by hand, this souq is the best place to buy souvenirs.
Not too far away is the Mutanabbi street famous for all its book shops, but also a place to buy older Iraqi notes, postcards and books that were in use during the Saddam Hussein area.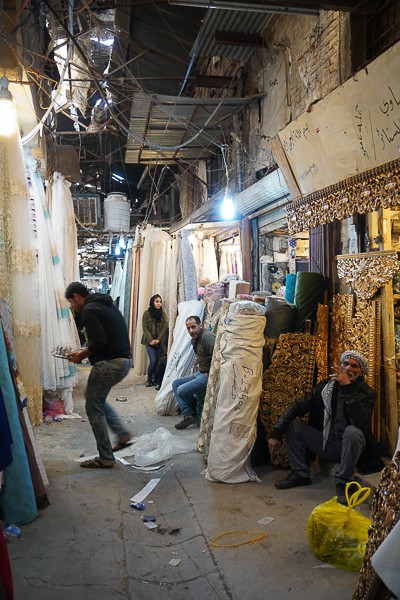 So What Sites And Landmarks Can You Visit In Baghdad Now In 2019?
Visit The National Museum Of Iraq.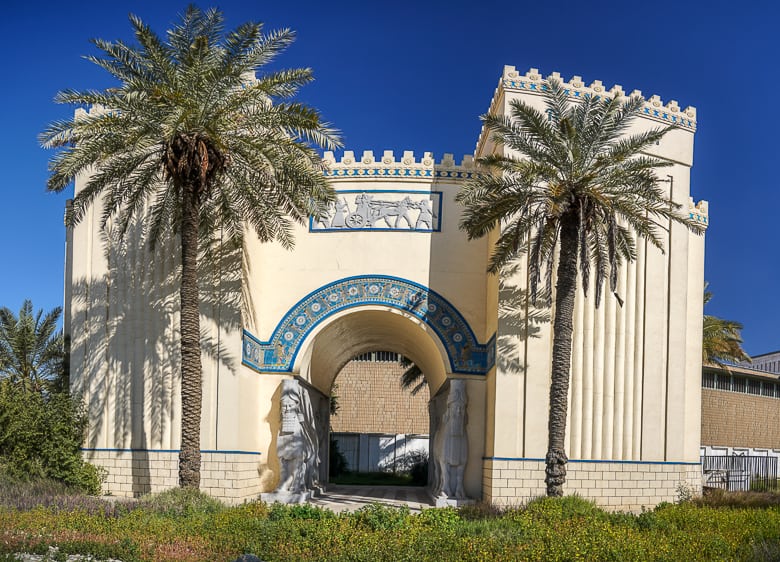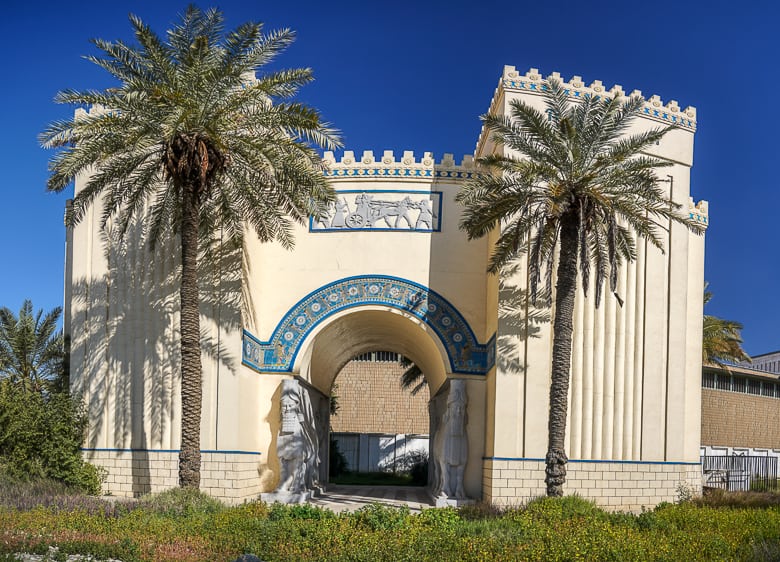 For every history nerd around the world would a visit to the National Museum of Iraq be high on the bucket list, the collection of the museum with thousands of artefacts from Mesopotamia, Babylonian and Persian civilisation.
Unfurtuently so was around 4000 (it´s estimated that 600,000 archaeological pieces were looted by Kurdish and Shia militias allied with the United States during 2003 all over Iraq) historical artefacts stolen during the looting of Baghdad during the 2003 invasion, a lot of artefacts have over the years been recovered, but many are still missing.
The museum is nicely laid out over a two-story building 45,000-square-meter /480,000-square-foot) and with museums collaboration with The British Museum in London, is everything in the museum exhibits always being displayed bilingually, in both English and Arabic.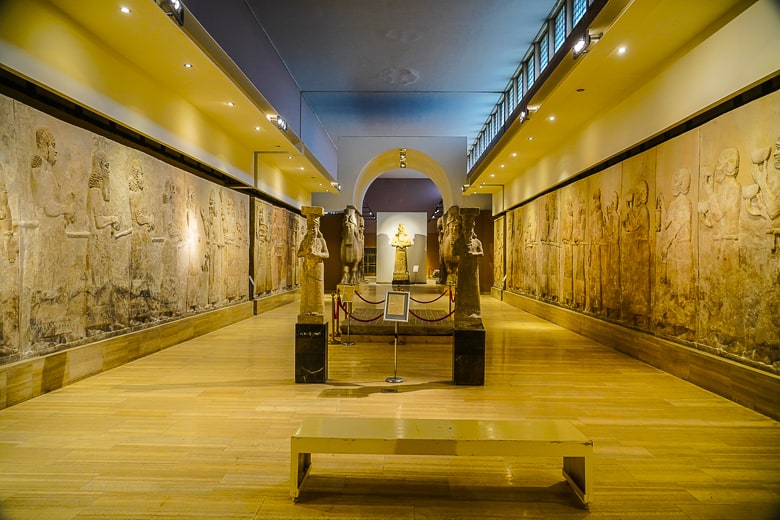 Mustansiriya Madrasah.

On the eastern banks of the Tigris river are one of the most historical places and one of few places from the that when Baghdad's was as a centre for Islamic Art and Education.
The Mustansiriya Madrasah (Al-Mustansiriya School) a medieval school for higher education that was established in 1227 during the Abbasid dynasty.
It´s believed that The Mustansiriya Madrasah was the world´s first free university that provided food, lodging, clothing, and a monthly stipend for its students.
And that subjects like including medicine, math, literature, grammar, philosophy, and most notably, Islamic law was thought here for free. The Madrasah also had a public hospital, a pharmacy and a big library which is said that housed a collection of 400,000 books.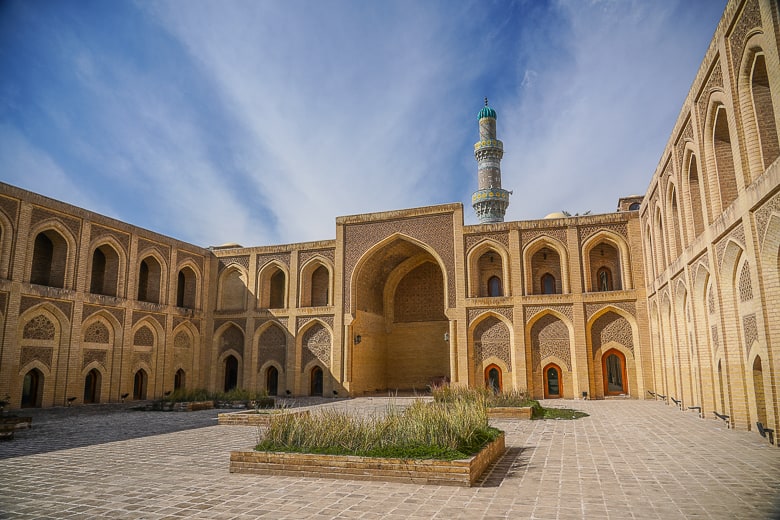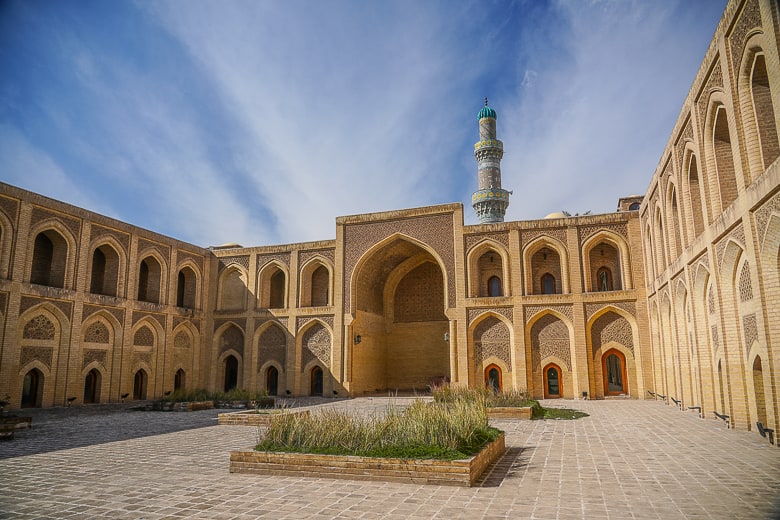 Ride The Ferris Wheel At Baghdad Zoo.
Baghdad Zoo was before the 2003 invasion a popular place for locals to enjoy their days of, not only with its animals and amusement park but with the size of 200-acre by far the biggest open-air park in all of Baghdad.
Before the 2003 invasion of Iraq, the zoo housed 650 animals. After being nearly destroyed during the 2003 Iraqi war, and only about 35 animals survived.
Now the Zoo has been rebuilt and is now home to around 1070 animals.
Unfurutnely did I now have time to visit the animals at the zoo (I'm against zoo´s anyway), but I did have time to visit the Al Zawra'a Dream Park, Baghdad´s own amusement park which is also located inside the Zoo´s area.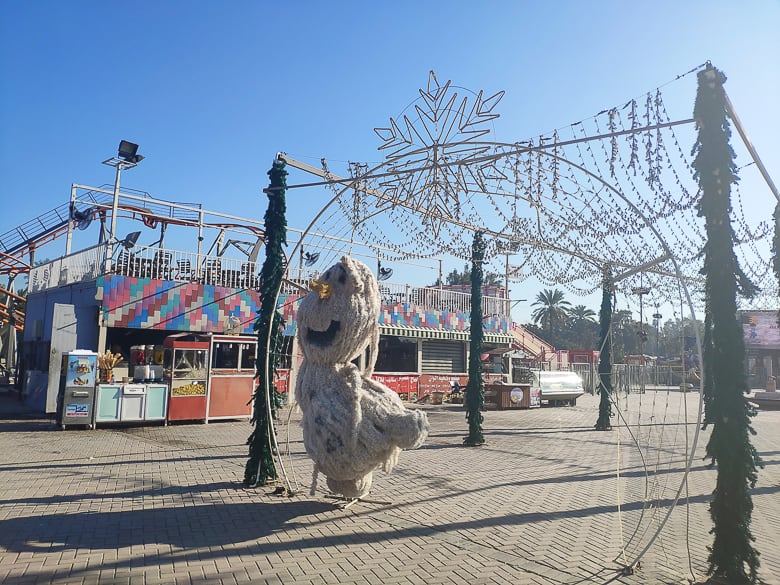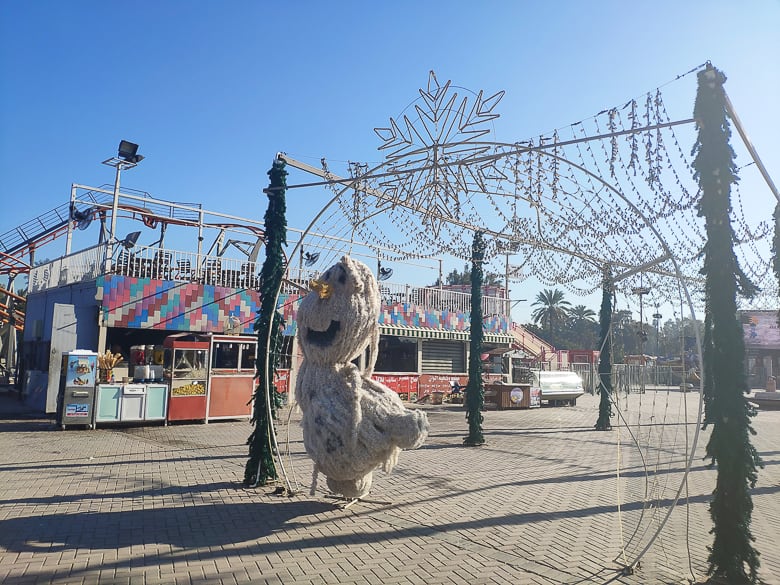 Visit The Al-Shaheed Monument.

Maybe the most famous site in all of Baghdad together with the Victory Swords are the Al-Shaheed Monument also called the Martyrs Monument.
It is located in the middle on an artificial island on the eastern outskirts of Baghdad, which was opened in 1983 dedicated to the Iraqi soldiers who died in the Iraq-Iran 1980-1988.
The"onion looking" monument consists of an enormous turquoise-tiled dome, 40 meters tall. The dome is split down the middle, and the two halves offset, with the walls of the dome sheltering an eternal flame in the centre together with an Iraqi flag.
Underneath the monument is a small museum about the war, with a library, lecture hall, and exhibition gallery, and the name of all soldiers that during the war inscribed on the wall.
NB. I'm not sure if it´s true or not, but local people in Baghdad was telling me there´s a plan to demolish the monument to build a shopping mall instead.
Take A Day Trip Outside Baghdad.
Baghdad is located almost in the dead centre of Iraq, so Baghdad has always been an excellent base to make day trips around Iraq, to etc.
The historical city of Babylon which is only located 125km/78miles to the south of Baghdad, before the war, it would take 2hours each way to visit the ancient capital of Mesopotamia.
Now in 2019 will it take you a minimum of five hours each way, do to the security issue that has resulted in hundreds of checkpoints, from both the Iraqi military and local Shia Militias that are located all along the highway and turned what was earlier an easy day trip into an overnight journey now. And as a foreigner is there no way to pass through without your guide and pre-arranged permits.
But Two different day trips that are still possible from Baghdad are to the ancient capital of Persia Ctesiphon which is also home to the largest single-span vault of unreinforced brickwork in the world and considered to be a landmark in the history of architecture. Is located only 35 km southeast of Baghdad, but it takes a staggering 2hours each why do to all the military and militia checkpoints along the way.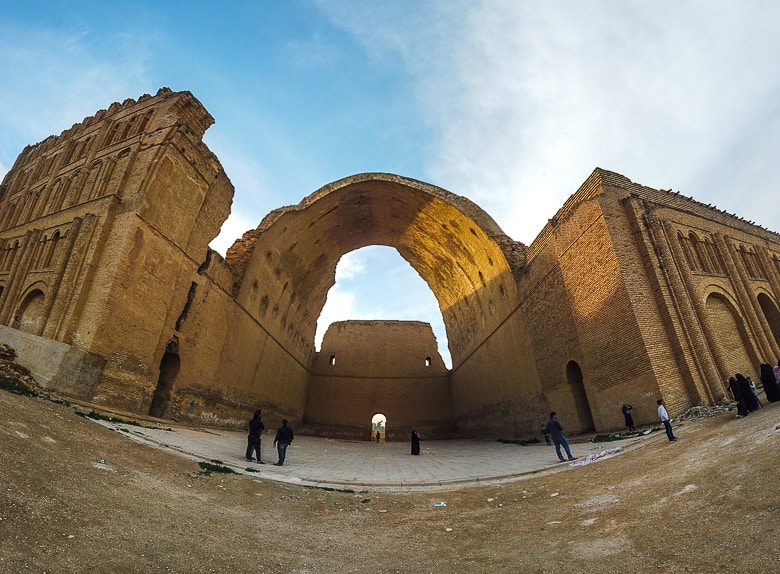 And the second easy day trip is to The Ziggurat of Dur-Kurigalzu, about 30 kilometres west of Baghdad along the notorious highway towards Fallujah is the small settlement of Abu Ghraib, which was made famous for all the wrong reason when the city prison earned international notoriety for the torture and abuses by members of the United States Army here in 2003 hit public.
Overall Experience With Baghdad.
I spent almost three full days in and around Baghdad during my trip around Southern Iraq which also included visits to Samarra, Najaf, Karbala, Kufa, Babylon, The Mesopotamian Marshes, and Basra, and I even took the local train from Basra back to Baghdad.
During my days in Baghdad did I explore all the famous sites (outside the Green Zone) by walking around by foot, without any bad experiences at all.
All the locals I encountered around the city restaurants, where just extremely friendly and welcoming when they realized I was just an ordinary tourist living inside central Baghdad and not a rich expat living inside the Baghdad Green Zone, which local people in Baghdad consider just to be "them" or just the "others". I probably sat a new personal record in posing for selfies on this trip.
I did get surprised how full of life Baghdad was, streets were full of life, street cafes and restaurants were full, and when walking around central Baghdad could remind you of walking around any capital in Europe.

And there´s no sign or destruction from the 2003 invasion visible around Baghdad. Everything has been fixed up and restored.
But travelling around Baghdad and Iraq is a real hassle due to the security issue that´s currently in the country. You are required to have a guide and driver all the time with you, but there´s no restriction about where you can walk.

And to be able to pass through checkpoints will your guide have had to pre-arrange permits which would have taken months to arrange in advance, and most of the time would he have had to pay bribes at the checkpoints, even with the right paperwork. So you will get to test your patient every single day in Iraq.
Etc. Travelling around neighbouring Syria and visiting the capital Damascus is a lot easier than travelling around Iraq.
Is Baghdad safe to visit?
One of the most common questions I get is: Is Baghdad Safe now? That´s a complicated question. While I personally never had any problems in Baghdad at all and always felt completely safe in Baghdad all the time, so can the situation change very fast here, and kidnapping of westerners have occurred over the last few years.

And there´s no secret there are still people in Iraq which is not very happy for foreigners presence in Iraq. So it´s crucial that you have a local guide with you in Iraq that know´s the situation.
Like it? Share It! Pin It!