On the top of the world, on the northernmost permanently inhabited island on earth, directly north of Norway, on 74° to 81° north latitude is where the island of Svalbard/Spitsbergen is located.
Svalbard an Arctic paradise where about 60% of the island is covered by glaciers and about 30% of Svalbard is barren rock, and with only about 10% is covered by vegetation.
And about 70% of Svalbard is protected as nature reserves and national parks all over the island.

Travel Guide To Svalbard.
This where the mighty Polar Bear lives and roams freely, and it actually outnumbers the human population on Svalbard and reindeers walk freely around town.
And snowmobiles and dog sledges pulled by Arctic husky are the only way of transportation during the cold winter months, which lasts from October to late April.
With complete darkness (also known as the polar nights) which last from late October to February.
And on Svalbard, you're required to carry a gun outside you walk outside settlements. You are actually breaking the law if you are NOT carrying a gun when leaving the settlements.
But before travelling to Svalbard, so are there a few essential things you have to know.
Like there´s not much you can do outside Longyearbyen without booking a tour.
And even going between the few settlements on the island will require you to book a tour. So a trip so far north is not gone be cheap.
How To Get To Svalbard.

With Svalbard´s remote location is it obvious its can be challenging to reach this remote place on the top of the world, the only way to get here is either with a scheduled flight or with a cruise ship.
There´s no passenger boat to Svalbard from mainland Norway.
Flying to Svalbard.
The only airport on Svalbard is the Svalbard Airport, Longyear (LYR) which only have scheduled flights from Oslo and Tromsø in Norway, and occasional charter flights from Murmansk and Moscow in Russia.

Svalbard Airport is the northernmost airport in the world with scheduled flights.
But the only reliable way is through Norway, which has 2 daily flights to Oslo. One with SAS and one with Norwegian, with the one with SAS often doing a stopover in Tromsø.
And be aware that even if Svalbard is part of Norway so due Svalbard has it´s own visa rules, and the flights from Oslo/Tromsø to Svalbard is considered to be international flights, and you will have to go through immigration when leaving Oslo/Tromsø.
NB: There´s no flight bridge on the airport in Svalbard, so you will have to walk from the flight to the arrival hall upon landing, which can be very cold.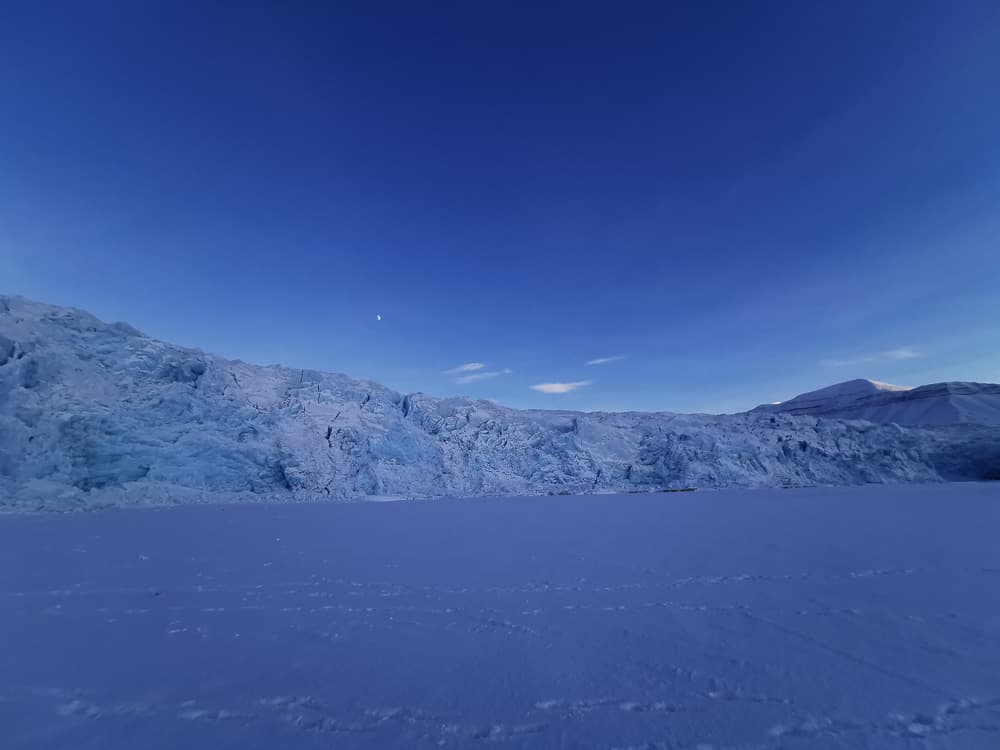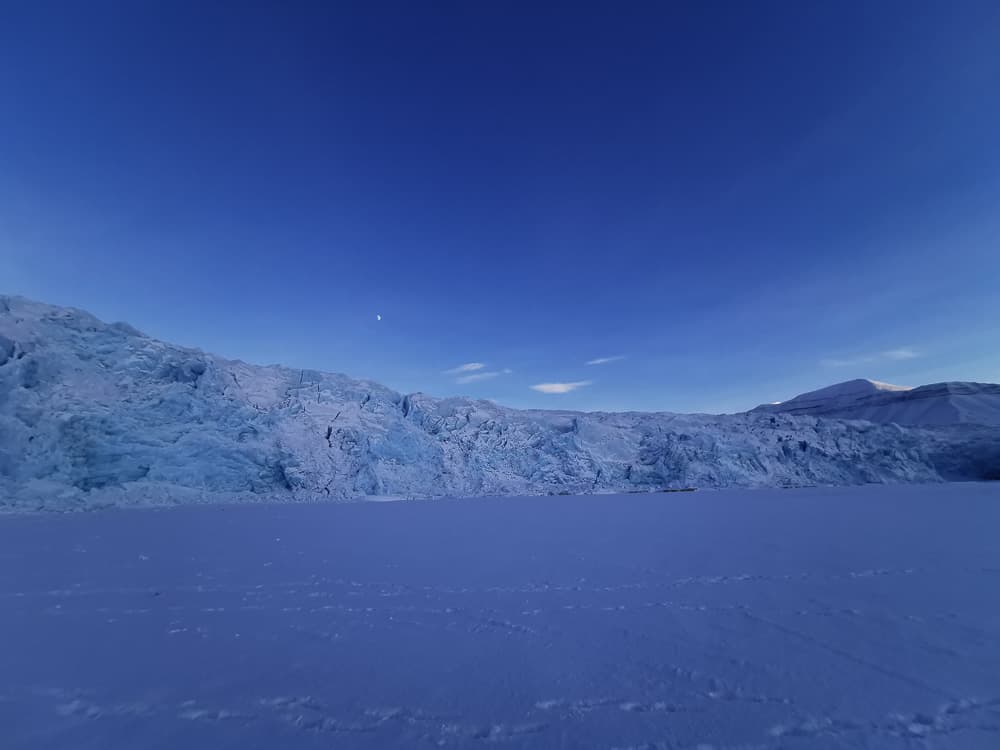 So be sure to bring your warm jacket and hat as hand luggage so you can put it on before leaving the plane.
NB: The airport is located only about 5km west of Longyearbyen, but due to the danger of wild Polar bears so are you not allowed to walk into town from the airport.
Airport Bus From Svalbard Airport.
Pick up and drop off from every hotel around Longyearbyen.
Runs 1 bus for every flight. Takes around 15min
Price: NOK 75,-

Taxi from Svalbard Airport.
Taxi is available at the airport during opening hours and will cost you around 150-200kr for the 5min trip into Longyearbyen.
Svalbard Visa Rules.
Svalbard has it´s own visa rules separate from mainland Norway.
This small island in the Arctic ocean does actually have the most liberal visa policy in the world.
No matter what your Nationality is, so are you free to live and work in Svalbard.
The Svalbard Treaty grants treaty nationals equal right of abode as Norwegian nationals.
Non-treaty nationals may live and work indefinitely visa-free as well.
Svalbard also has it´s own tax laws.
But be aware if you are not from a country outside Schengen so will you need a visa for Norway since you have to pass through Norway on the way to Svalbard.

So in fact, you will need a double-entry visa to Norway/Schengen since you will have to go through immigration when entry Norway again upon your return.
Settlements on Svalbard.
Longyearbyen.

By far the largest settlement with a population of around 2400.
This is where about all shops and services are located, also your starting end ending point on any trips to Svalbard.
Barentsburg.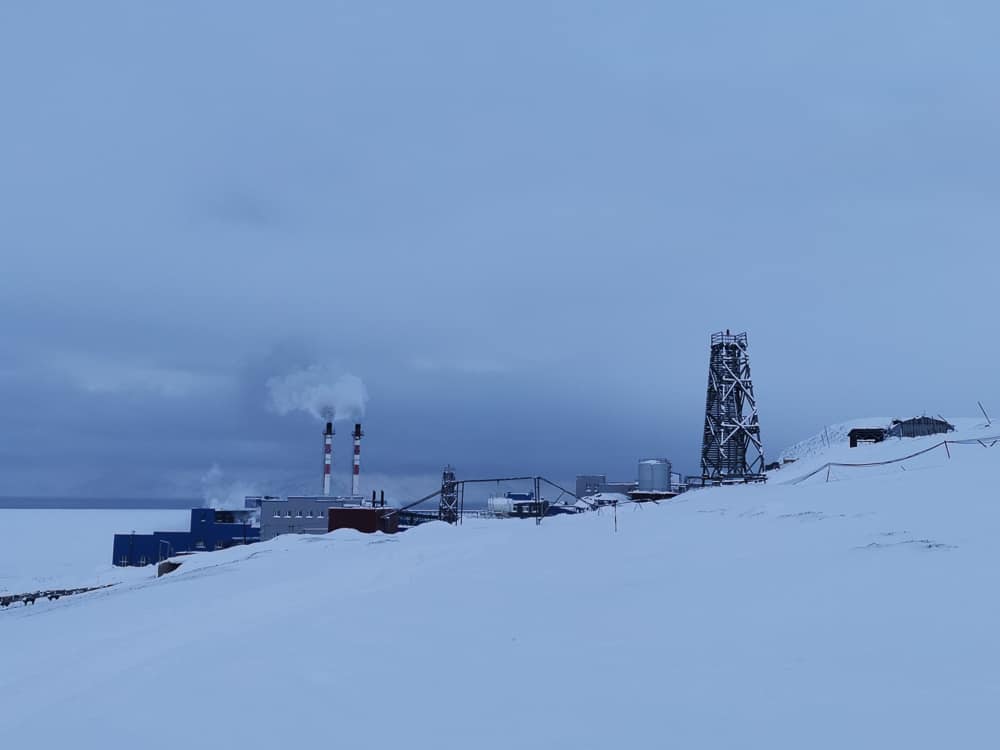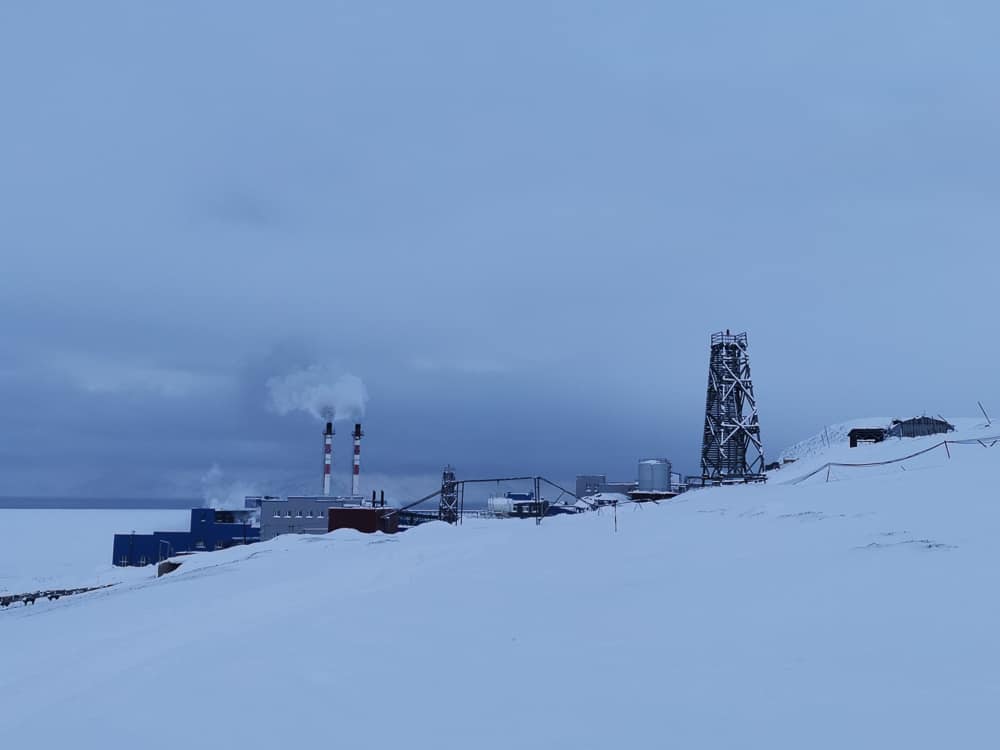 The second-largest settlement on the island, with about 470 inhabitants almost entirely made up of ethnic Russians and Ukrainians which mostly are working in the coal mine.
The only place in Norway where you can buy vodka and wine in the supermarket.
A Russian town in Norway.
There´s even a Lenin statue on the main square, and you can use Russian Rubles here instead of Norwegian Kr.

This tinny place even has it´s own Microbrewery. Unfuruently so are the beer here only sold as Draft, no bottles or cans, so you will have to visit Barentsburg itself to try one of the beers from here.

NB: At the hotel in Pyramiden is there no also some of the beers from Red Bear for sale on tap.
Ny Ålesund.

A research settlement, with only about 30people living here during the cold winter months and about 130 during the summer months.
Home to what was once the world´s most northern railway and the world's most northern post office.
A popular stop on cruise trips during the summer months, but almost impossible to visit during winter.

Pyramiden.
An abandoned Soviet mining town that the world forgot.
During its peak in 1980, the population here was more than 1000, mostly Russian Arctic miners with their families who enjoyed their life here in the Arctic, these days only eight people live and work here full time, all working with tourism.
Getting more and more popular with tourists making snowmobile trips here.
Isfjord Radio Station.
Once an important radio station in the north, now turned into a beautiful boutique hotel, for people wanting to stay on one of the most remote parts in the world.
An important part of Arctic history and a hotspot for Polar bears.
Hornsund.
A very remote Polish research centre, normally not possible to visit for tourists.
Sveagruva.
Once the largest coalmine in Norway, but the mine and whole settlement were abandoned and demolished in early 2020.
All buildings are now demolished and removed, the Norwegian government spent more than 200million USD, to remove all traces of humans.
It´s now like this place never existed. There´s nothing left there now.
Where to stay on Svalbard.
Obviously so are there not a ton of accommodation options on Svalbard.
If you have booked a tour so will your accommodation be included which can be everything from a hotel, to remote camping, yes even in winter can you go camping or you can be staying in one of the many remote trapper cabins around on the island.

But you will most likely have to book a night accommodation for your first and last night here.

Longyearbyen has a fair share of accommodation, but most of them get booked out during high-season. Be aware that like the rest of Norway so are hotels, not cheap here.

Radisson Blu Polar Hotel, the best hotel on Svalbard but also the most expensive, the northernmost full-service hotel in the world.
Mary-Ann's Polarrigg, a beautiful guesthouse with tons of history on the walls. One of the cheapest options in Longyearbyen.

Basecamp Hotel, built as a traditional trapper's hut.
10 Fun Facts about Svalbard.
The sun never set between 19th April to 23rd August, called the Polar Summer nights.
There´s no sunrise for almost 3 months, from the beginning of November to the end of January.
Svalbard only has 40km of roads.
Longyearbyen the most diverse places in the world, with only 2400 residents so are inhabitants from over fifty different countries makes it one of the most diverse places in the world.
There´s no native population from Svalbard. Women are not allowed to give birth on Svalbard.
Due to the remote location, a few weeks before their due date women are obliged to go to mainland Norway to give birth to their babies.
You are not allowed to die on Svalbard, because there are no burials here.
There are more than 2000 Glaciers on Svalbard.
There are no trees here.
The world´s most northern university is located in Longyearbyen.
There are more polar bears and walruses on Svalbard than people.
Svalbard Alcohol laws.
While Norway has some of the strictest alcohol laws in the world, so do Svalbard have even stricter laws than mainland Norway, but Svalbard is taxfree, so at least it´s cheaper than the mainland.

Locals and visitors do actually have regulated by quotas for how much alcohol they are allowed to buy each month in the store. There´s no quota for alcohol bought in bars and restaurants.

You will have to save your flight ticket for Svalbard; your quota will be stamped on your ticket. No ticket = no alcohol shopping at Vinmonopolet.
Indifference to the rest of Norway so can you not buy beer in the supermarkets in Longyearbyen; you will have to visit the "Systembolaget" Government liquor store for your purchase.

*Two bottles of liquor a month OR four bottles of wine.
*24 cans of 0,33l Beer a month.
The Governor of Svalbard may grant persons living in Svalbard or staying there for more than 30 days permission to make purchases according to the same quota rules.

However, this does not apply to passengers and crews on passenger vessels, fishing vessels, research vessels and naval vessels. They need to export alcohol from the mainland.
Luckily, so doe Longyearbyen have "Karlsberger Pub" which a few years back was named the 6th coolest bar in the world. Not bad when you think about where in the world you are.
Karslberger Pub might have the world´s largest collection of whisky, brandy and other spirits with more than 1000 different.
With some being extremely rare Baron Gaston Legrand Armagnac from 1908.
Craft beer on Svalbard.
As already mention so is there a tiny Microbrewery in Barentsburg which sells its beer in both Barentsburg and in Pyramiden, but also Longyearbyen has its own Microbrewery, the "Svalbard Bryggeri" which is now the world's northernmost brewery.

Which uses the water from Bogerbreen, a glacier that is 2,000 years old making it taste unique, the brewery offers tours of the brewery with beer tasting.
Top Things To Do On Svalbard During Winter.
While most tourists visit Svalbard on either a cruise or during the "warmer" summer months, but also the colder winter months an awesome time to visit Svalbard, so are there enough activities to make your trip a memorable one. Here are some of the top things you can do during winter.

Snowmobile trip: the best and often the only way to get around Svalbard during winter.
Dog Sledging trip: Traveling around Svalbard on the back of sledge while being pulled around by Arctic Huskys, one of the most peaceful ways to experience Svalbard during winter.
Ice Cave visits: There are tons of ice caves and passages under the glaciers, and remember there are more than 2000 of them here, there are even organized trips arranging camping inside the ice caves.
Skiing trips: Don´t want to drive a snowmobile, or being in a dog sledge, why don't you go on a ski trip with a professional guide, a great way to experience the true wilderness here.
Snowcat trip: The best way to experience the wilderness is you want to bring your whole family in the most comfortable way.
Best Time To See Polar Bears On Svalbard.
The best time to see Polar Bears on Svalbard are from late April to September, this is when the ice has melted, and the Polar bears move inland, during the winter months from October to April so are Polar Bears much further out on the frozen ice looking for food.
Best Time To See The Northern Light/Aurora Borealis on Svalbard.
Svalbard is one of the best places in the world to see The Northern Light/Aurora Borealis, but be aware it´s not a daily phenomenon, during my seven-day visit, was there no light on the sky.
The Northern Light/Aurora Borealis can be seen between September to February, with September and October being the best time to see Northern Light/Aurora Borealis on Svalbard on Svalbard.

What to pack for Svalbard during winter.
Packing the current clothes for your trip to Svalbard during the cold winter months is essential, during my trip did the day temperature go down to -38c/-36 F, with the wind making it feel like -50c/-56f when out driving the snowmobile.
So some proper clothes will make a difference between life and death here.
This is not the place to wear jeans and snickers.
When doing a snowmobile tour will the company provide you with a full-body suite called the "Svalbard Dressen", heat reflection booths, glows and a windproof face mask/balaclava, but you will still need to bring your warmest clothes to wear under the dress.
Base layer:
Woollen underwear for the first layer against your skin, merino wool is perfect for this.
Wollen mid-layer or fleece:
A ticker layer to keep you warm.
Woollen Socks:
Preferably two pairs, one thin pair directly on your skin and a ticker one to keep your feet warm.
Down Jacket.
To keep you warm.
Are you looking for a warm, wind and waterproof jacket
Windproof jacket and pants.
To wear outside your down jacket, to protect against the freezing wind.
Face protection.
A full cover face mask or buff.
A Warm hat and Glows.
A good quality warm hat and preferably two pairs of glows, one thin pair and of ticker windproof glows.
Warm Winter Boots.
Your trainers or sneakers are not warm enough for Svalbard, even if you wear two pairs of woollen socks.
Sunglasses and suncream/cold cream.
The sun is extremely strong here, do to being on top of the world. Don't underestimate it.
Also important to use suncream and coldcream to protect from both the sun and the cold. Even with using cold cream did I get minor frostbite on my chin.
Camera Gear and somewhere to keep it warm.
To take photos of the natural beauty and amazing wildlife, but be aware that your camera gear does not like the cold.
The camera batteries will drain extremely fast due to the cold, so you will need somewhere to keep them warm.
Etc my camera did turn itself off and go into safety mode tons of time due to the cold.
How to pack for your trip to Svalbard?
It would be best if you preferably packed your things into a wind/waterproof duffel bag, which can fit on the back on your snowmobile, a normal suitcase is not a good choice for a Svalbard trip.


Like it? Please share it! Pin it!