Just 380 km (240 miles) off the coast of Somalia, near the Gulf of Aden, an otherworldly cluster of islands awaits. While this archipelago is located just off of Africa, it actually forms part of the Middle Eastern country of Yemen.
Its main island, Socotra, is often referred to as the most alien-looking destination on earth. This is due to its anomalous scenery and its peculiar, native tree, the "Dragon Blood Tree" – which you will only find on this tiny island.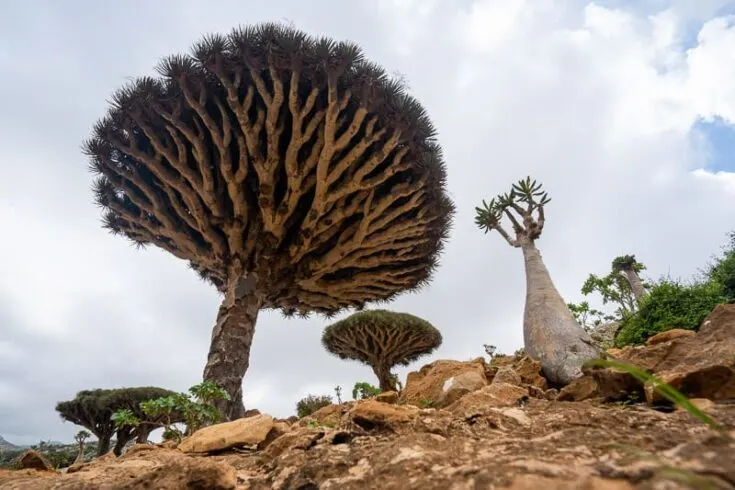 Socotra Island Tour Guide
For over a decade now, Yemen has suffered from war and famish. While its island of Socotra has felt some of the collateral damage, it remains a beautiful and safe destination to visit.
And while Mainland Yemen only received 60 foreign tourists last year, Socotra received around 200 foreign tourists a week (pre-COVID-19, that is).

This increase in Socotra island tourism has been made possible by a weekly flight leaving every Wednesday from Cairo in Egypt, stopping in Seiyun (mainland Yemen), and continuing.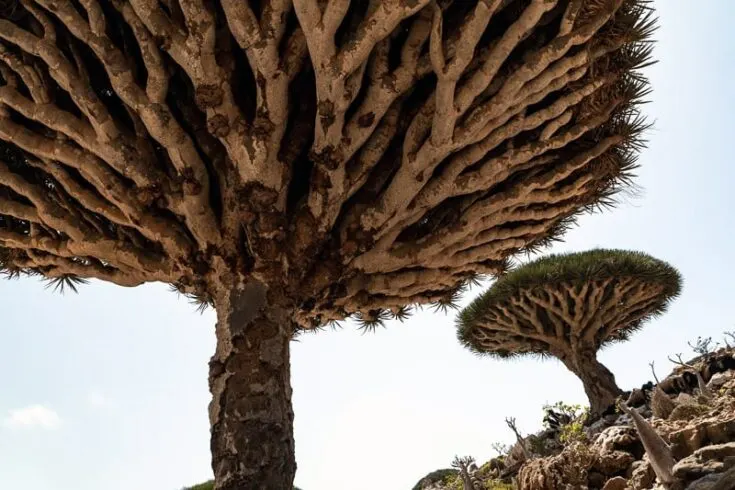 A lot of the standard itineraries have already been made widely available online, as you can see here:
1-week overview itinerary for Oct/Nov
1-week overview itinerary for Jan-May
We'll give a bit of an overview of the places in Socotra when to visit, and how much things generally will cost.
Hadibo: The Largest City On Socotra
Hadibo is the capital "city" of Socotra, with a population of around 50,144 residents. To be honest, the city does not have much of an appeal; it's covered in plastic garbage, and goats roam the streets freely.
While the city does offer a handful of good restaurants, the central souq, and a hotel with hot water and slow internet, your time can be best spent in other parts of the island.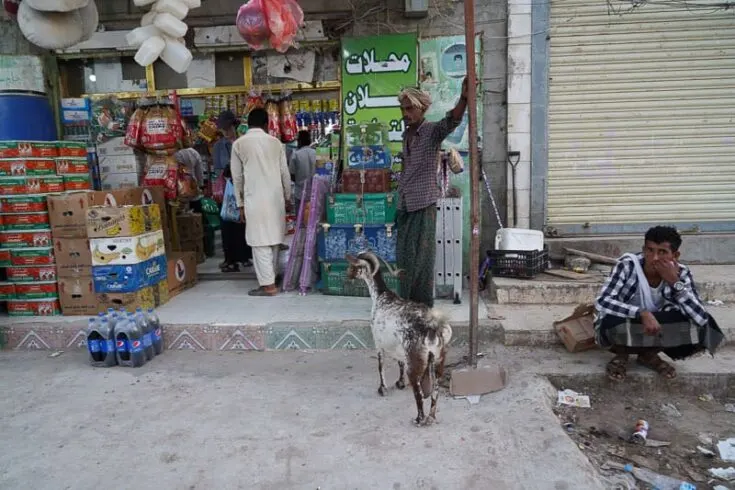 What you should check out is the fish market. Located on the city's outskirts, it's an interesting place to visit early in the morning where people go to buy the fisherman's catch of the day.
One important thing to remember when visiting Socotra, Yemen, is that it is the only place on the island where you can get money.

There are no ATMs, and credit cards aren't accepted anywhere either. However, you will find a Western Union and MoneyGram in Hadibo, which has a monthly limit of $2,000 per person.
Otherwise, take fresh, crisp notes of your currency (euro, dollar, etc.) and exchange it for their local currency, the Yemen Rial, while there.
North-East Socotra
The north-east is home to mountains, stunning beaches, coral reefs, and wild plateaus full of endemic species.
With all these different terrains, you'll never be tierd of the beautiful scenery this part of the island have to offer.
Arher Beach
This stunning, white sand beach is best known for its massive sand dunes which formed against the granite cliffs. This Socotra beach is a great place to visit if you want to spot the brilliant bioluminescence in the evenings.


You will also find a freshwater creek running into the ocean here.
Homhil Protected Area
This protected area is home to probably the second densest population of Dragon's Blood Trees in Socotra. This valley is stunning and full of a diversity of plant life, not to mention an incredible natural infinity pool for swimming.
Momi Plateau
Located just above Homhil, this stunning plateau is home to Frankincense trees, cucumber trees, bottle trees, and sweeping views.
Ras Irisseyl
On the easternmost point of the island, where the Indian Ocean meets the Arabian Sea, you'll find a quaint fishing village.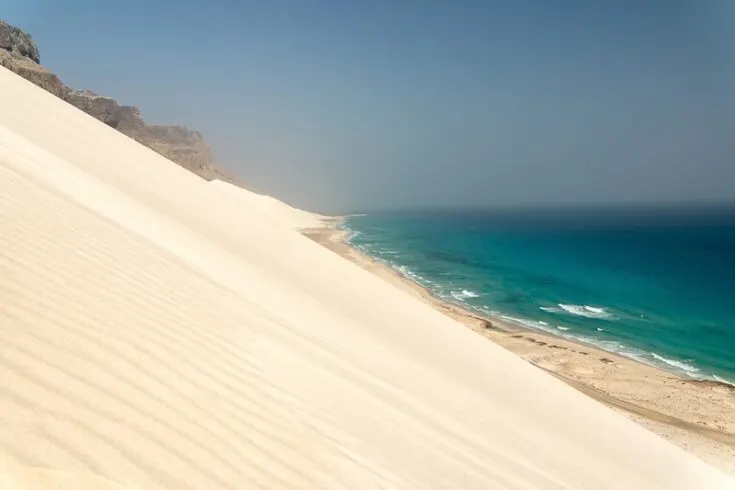 Crab City
Located near Ras Irisseyl, this beach is home to thousands of sand crabs who build small castle-like structures above their holes during low tide. A fascinating place to visit and observe.
Hoq Cave
This is easily one of the most impressive features on Socotra. Hoq cave can rival many in terms of size and the sheer amount of unique rock formations such as stalagmites and stalactites.
The cave is at least 3 km deep, and the first 2 km can be explored on foot with a strong torch, flashlight or headlamp.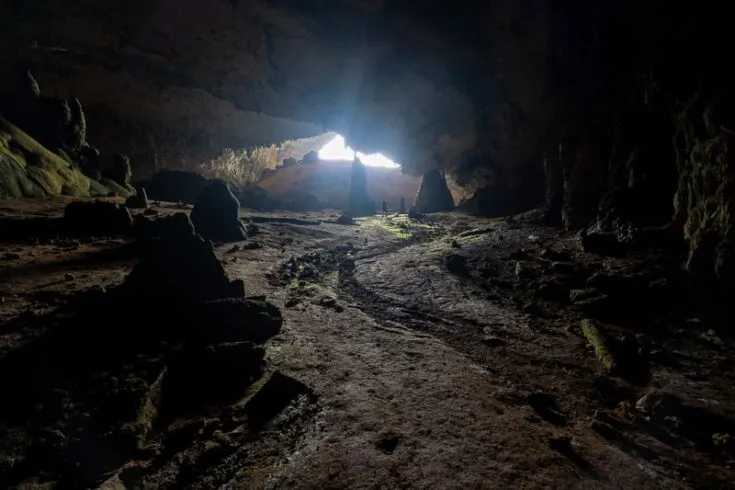 Rosh Marine Protected Area
Rosh Marine Protected Area is a great spot for diving or snorkelling amongst Socotra's reefs and marine life. Also, a nice white sand beach for camping and picnics.
Dihamri Marine Protected Area
This is a great spot for diving or snorkelling amongst Socotra's reefs and marine life, with a small dive shop with gear rentals set up nearby.
North-West Socotra.
The north western area of Socotra features stunning beaches and lagoons, loads of marine life, and the island's "second city" of Qalansiyah. There are many highlights to be seen here.
Detwah Lagoon
This lagoon is a stunning, bright-white sandy tongue that stretches out from behind Qalansiyah into the turquoise Arabian Sea. A blue lagoon forms behind it, making Detwah one of the most beautiful parts of the island.

This is an excellent spot for swimming as well as exploring marine life in the lagoon.
Qalansiyah
Known as Socotra's "second city", Qalansiyah is home to narrow streets and a popular fishing port with colourful boats and friendly locals.
Shu'ab
This remote part of Socotra's west coast is only accessible by boat or by hiking. Shu'ab Beach is a beautiful, white-sand beach, and nearby there are plenty of amazing reefs to explore marine life.

Large pods of spinner dolphins are often found here as well.
Central Socotra
Home to the Haggier Mountains, central Socotra boasts deep wadis, rocky peaks, stunning plateaus and a plethora of unique plants and wildlife. Some of the highlights include:
Firham
This forest, just on the opposite side of the canyon from Diksam, has the highest concentration of Dragon's Blood Trees on the entire island (and thus in the entire world). It's a spectacular place for exploring.
Durhur
This canyon near Diksam is surrounded by 700 metre-high walls and boasts a unique ecosystem.
Diksam
This stunning plateau is located near the geographic centre of Socotra. It's home to the Dragon's Blood Trees, the most alien-looking trees in the world, as well as local Bedouins, a Dragon's Blood Tree nursery, and stunning views into the Durhur Canyon.
Socotra South Coast.
The Southern part of Socotra is remote, sparsely populated and ruggedly beautiful.
Home to incredible Socotra sand dunes and beaches, this area contains several highlights:
Hayf and Zahek Sand Dunes
This incredible Socotra dune formation is found in the south, where these sand dunes meet the sea. This sandy expanse is one of the most intriguing natural attractions to explore at sunset.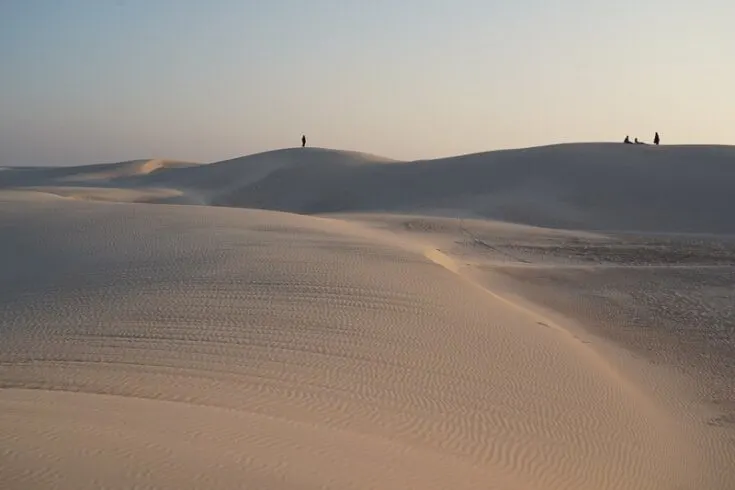 Dagub Cave
This is a large cave that opens to the sea on the south coast of the island. It's not particularly interesting to explore, but it's still worth a short visit.
Omek Beach
Omek is one of Socotra's longest white-sand beaches (although not as spectacular as Arher and Shu'ab).

It makes for a perfect place to bodysurf since waves here are normally a lot bigger. It's also a nice camping spot on the south coast.
Kalisan Canyon
Tucked away in the remote southeast corner of Socotra, this is one of the island's hidden gems. It's surrounded by rolling hills and mountains, many of which also have Dragons Blood Trees.

Kalisan is an incredible water wadi made up of numerous freshwater swimming pools, waterfalls and rock formations.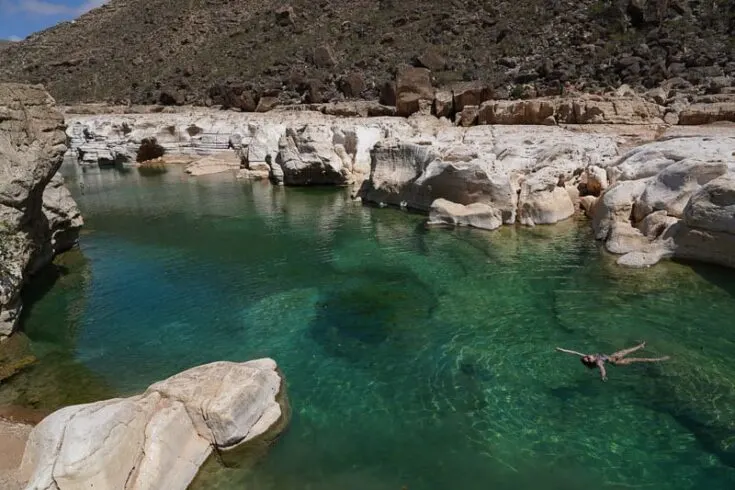 Socotra: Off The Beaten Path
But what about the lesser explored, off-the-beaten-path places in this already off-the-beaten-path island?
Hajhir mountains
The Hajhir Mountains are the heart and soul of what makes Socotra distinct. They generate unique weather patterns that, in turn, helped create Socotra's endemic species.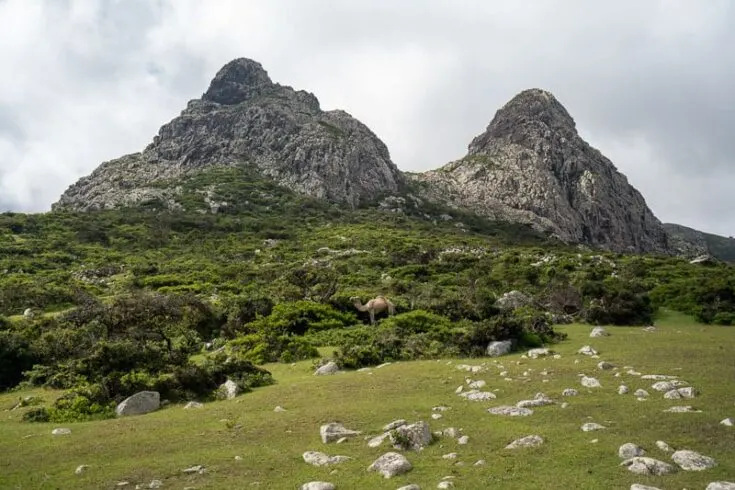 The mountains rise to a height of 1500 metres, spanning the central and eastern part of the island, and are composed of dramatic stone peaks, lush green valleys, and outstanding water wadis.
Trekking through the Hajhirs is my favourite activity in all of Socotra, and the best trek takes you from Hadibo through Skand and to Dkisam in about five days.

There are tons of new valleys and peaks ripe for exploration here, probably the most off the beaten part of the island, which is rarely visited by tourists, since you will need more than one week here to properly explore the Hajhir Mountains.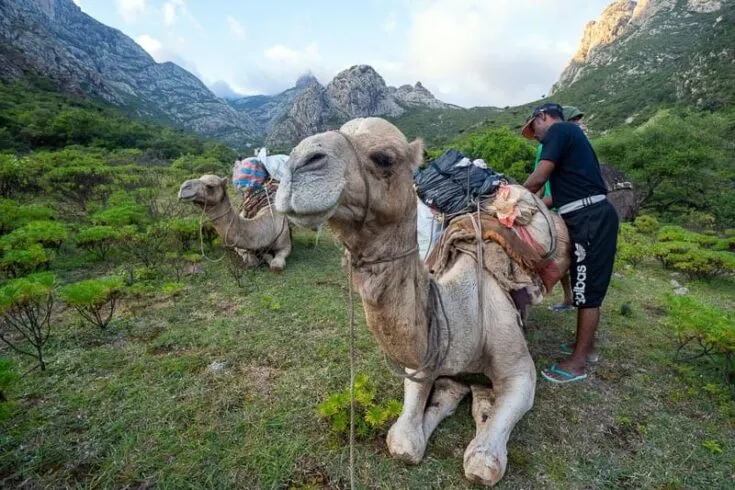 South-East Socotra
While the northeast part of the island is commonly visited for its fantastic Socotra beaches and mountains, whilst the southeast is a remote, spectacular part of the country.
Roads here are unpaved and rough, and if you want to fully explore, you'll need to do it on foot.

But for those who do, seeing this part of the island is a real treat.
You'll find vast water wadis where you can swim in crystal clear waters, remote villages and mountain slopes covered in Dragon's Blood trees.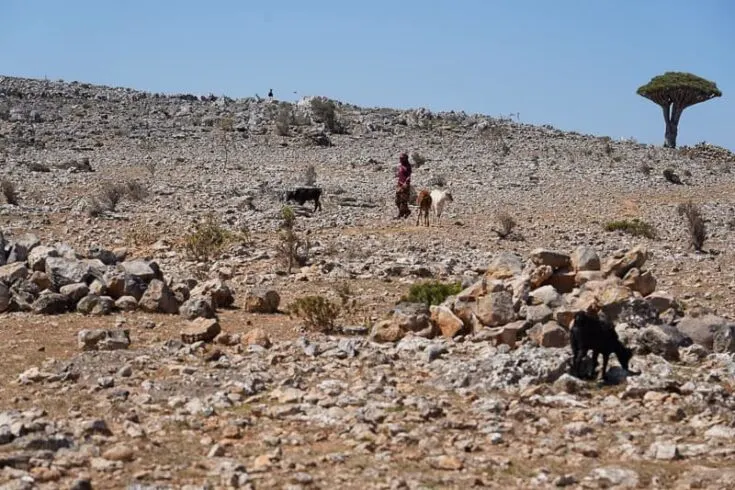 Far West Socotra
The far west of Socotra in the Shu'ab village area (south of Shu'ab Beach) is strikingly beautiful. Here, stone mountains meet the sea, and white sand beaches provide spots for local fishermen to reel in their catch.
Tourists rarely make it further than the main beach at Shu'ab, which is accessible only by boat from Qalansiyah.
Spending time along the far west and southwest (there's a dirt road leading to Shu'ab village) gives you a chance to see a tranquil, unique side to the coastal part of the island.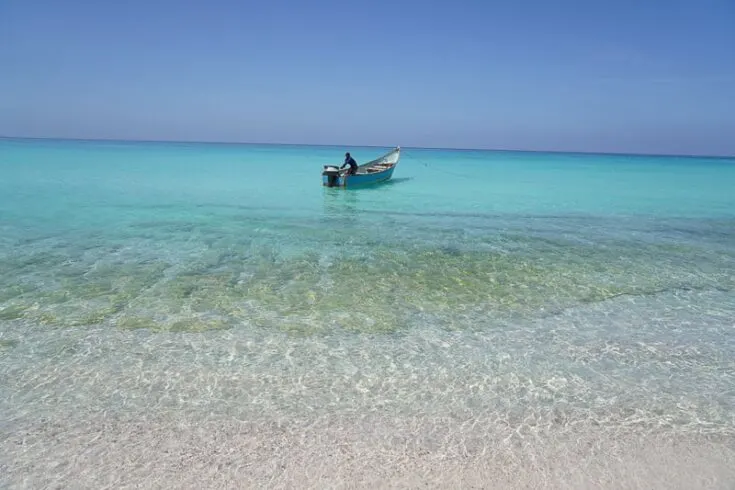 Abd al Kuri Island
Described by a German rescue officer in 2006 as "A hellish place, where time stands still, and one can feel completely alone in the world."
This remote off-shore desert island is part of the Socotra Archipelago and is almost never visited by anyone.
However, it is populated and has the main village called Kilmia. Island residents are dependent on fishing, as the island's not suitable for agriculture nor much animal husbandry.
Abd al Kuri also has its own endemic species of plants, reptiles and birds, as well as mountain peaks reaching 700 metres in height.
The island can only be reached by a specially chartered fishing vessel from Hadibo capable of making the 105km crossing.
Best Time To Visit Socotra
Socotra has four seasons that you need to be aware of, a rainy season, a rainy monsoon season, a long, dry season and a windy monsoon season.
Rainy Season
Socotra's rainy season lasts from mid-September through till mid-November.
During this time, Socotra experiences a mix of rain and sun that brings bright green colours to the island.
It's normally a great time to travel, especially to the mountains in the central and eastern regions of the island. Conditions are unideal for aquatic activities due to large ocean swells.
Rainy Monsoon Season
From mid-November through mid-January, you can expect heavy rains, road blockages, and difficult conditions for travelling. Rains can last for a week or two straight and then suddenly stop completely for a week or two.
Travelling during this time requires a bit of luck. Conditions are unideal for aquatic activities due to large ocean swells.
Long Dry Season/High Season
The best time to visit the island is between mid-January and May. During this period, the weather is all around pleasant, dry and the oceans are calm, making it good for snorkelling and diving.
Windy Monsoon Season
Between June and mid-September, you should avoid travelling to Socotra. You can expect high winds, dust and sand storms, as well as hot temperatures.

The flights to the island often get cancelled during this time of year, and the small boats can´t go out.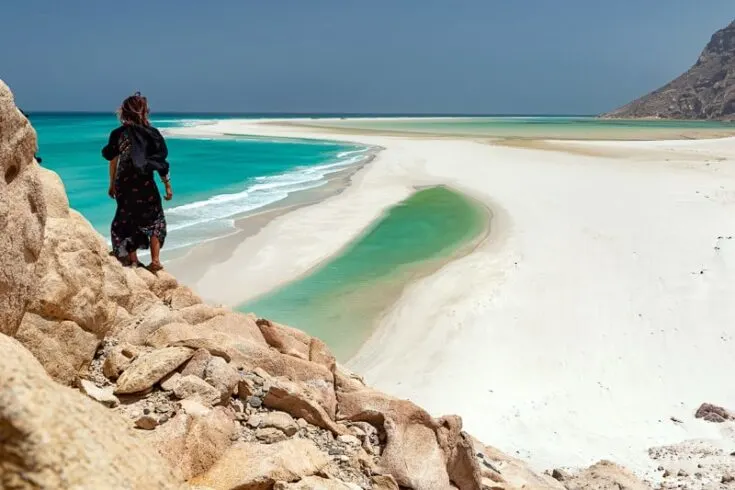 Prices & Money In Socotra
As mentioned previously, there are no ATMs nor credit card facilities anywhere on the island. So it is best to bring sufficient cash. Below is a breakdown of the general costs you will encounter during your stay.
Yemeni visa price: $150
Camel rental (if trekking): $100-$200 per person
Tips for Local guides: $100-$200 per person
Nightly hotel rate at the Summerlands Hotel: $75 / $140 (sharing/single)
When it comes to camping, you have several options available. Ground costs (rough camping) per person cost $950 per person per week (minimum two people). This includes camping, basic meals, a guide, a 4 wheel drive vehicle, and a driver. Inertia members can get 10% off this cost.
Single supplement on ground costs (if travelling solo, i.e. one person group) cost $950 extra. Do take an extra $50-$100 for other spending on items like shopping and food.
For a more luxurious experience, there's the Dragon's Nest glamping bell tent (with a mattress/blanket/sheets/pillow) rental costs $100 per unit per day.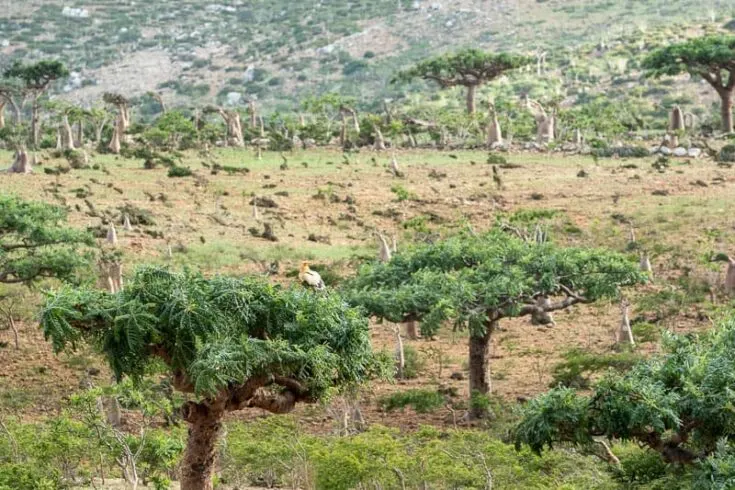 Socotra: Internet Access
As you might expect, in a remote place like this, the internet is a rare thing.
While the main hotel in Hadibo (Summerlands) does have wifi, it is both slow and unreliable. So what other options are there?
Socotra island does have a slow 3G network which you can connect to with most of the major international networks providers. You will be roaming, so be sure to check the price with your local network provider.
One thing's for sure, though, it won't be cheap for you to check your Facebook or Instagram while you are here.
How To Get To Socotra
To book the Yemenia flight to Socotra airport from Cairo or Seiyun, you will have to go through their office in Cairo or Kuwait City. (Inertia members are able to access this information from their membership document.)
Ticket prices (subject to change) are listed below. The earlier you book, the cheaper the tickets tend to be.
Cairo-Return flight: $950~$1250 plus bank fees is the most common.
You do have flights from mainland Yemen to, but that requires you to book a seperate tour for the country.
Cairo-Socotra-Seiyun: $600~$800 plus bank fees.
Seiyun-Socotra-Cairo: $600~$800 plus bank fees.
Seiyun-Return Flight: $300~$400 plus bank fees.
For a more comprehensive travel guide to Socotra and to learn how to get in and out safely, check out the complete guide here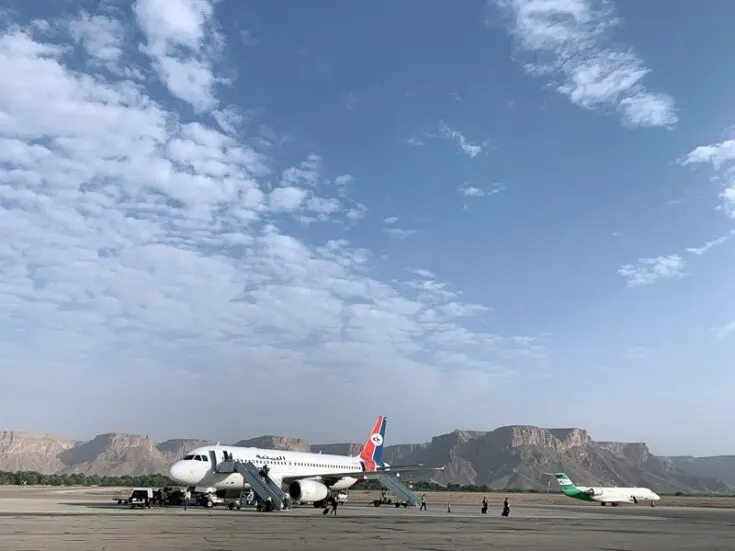 Author: Matt Reichel, learn about him here
Ready To Explore Socotra's Alien Landscapes?
From Yemen's beaches and aquamarine waters to towering mountains and peculiar vegetation, Socotra certainly is filled with interesting spectacles.
This makes it the perfect, off-the-beaten-track destination to visit. So, why not get adventurous and explore one of the most alien-looking places in the world?