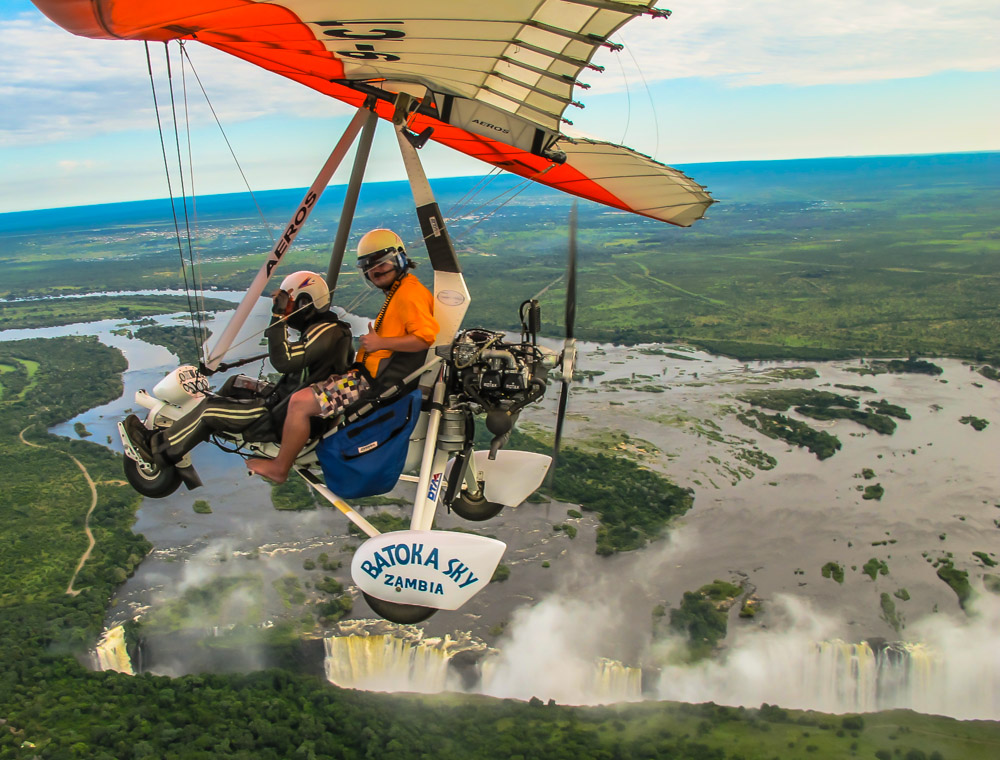 While the Victoria Falls is neither the highest nor the widest waterfall in the world, it is classified as the largest based on its width of 1,708 meters and a height of 108m.
This size gives it an average flow of 1 million litres per second that´s almost 4,700 cubic meters of water per second! So the Victoria Falls is not drying up.
It`s freaking HUGE. And size does matter!

The Victoria Falls are considered the boundary between the upper and middle Zambezi River, Africa's fourth-largest river located right on the border between Zimbabwe and Zambia.
"History, like beauty, depends largely on the beholder, so when you read that, for example, David Livingstone discovered the Victoria Falls, you might be forgiven for thinking that there was nobody around the Falls until Livingstone arrived on the scene." – Desmond Tutu.
The falls are so big it's actually difficult to appreciate when you're walking around on the footpaths. The smoke and mists rising from the falls add to this difficulty, it's very easy to understand the origin of its nickname "smoke that thunders".
The sound of the falls is so deafeningly loud that you will have problems hearing your friend stood right next to you complaining that his iPhone just died from the moisture in the air.
There are man-made footpaths on the opposite side of the waterfall, but the mist from the falls makes it very difficult to even see the falls from the paths. Also, you will you be from top to toe; there wasn't a single dry spot on my body or in my backpack while walking around.
Victoria Falls is one of many Africa Landmarks.
So it might be a good thing to keep all your valuables in a 101% waterproof bag/backpack.
The best way to get a full feeling for Victoria Falls is to take a micro flight. It's certainly not cheap, but it's definitely worth it to get up, up and away. You will also get a close up with devil's pool victoria falls
The airfield is just a short 5-minute flight from the falls.
We were circling above the mighty Victoria Falls for about 15-20 minutes, enough time to get a proper feeling of how amazing this place is. You might even be lucky enough to see some wildlife on your way to the waterfall.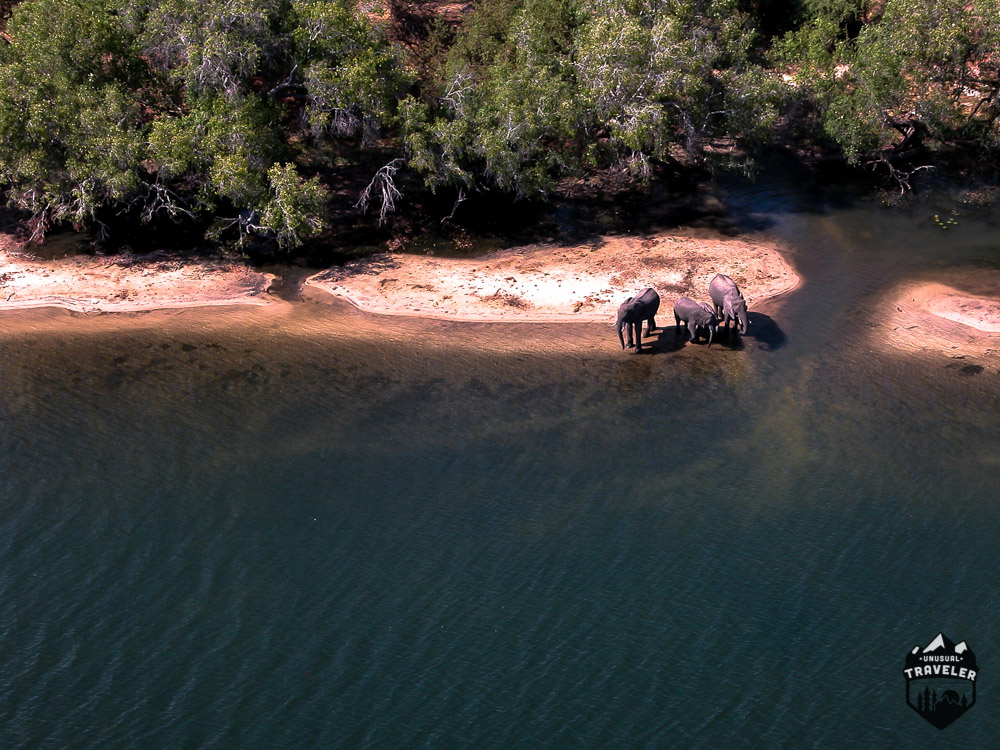 Are you planning to visit neighboring Namibia as well? Check out this post about top things to do in Namibia.
Additional Information about Micro Flight above the Victoria Falls.
Because of safety will you not be able to use your own camera to take pictures during the flight. Why? So you don't lose your camera while flying. I really don't understand why this rule is in place. Naturally, I am not a fan of it.
The Microlight has a camera attached to the edge of one of the wings so that the pilot will take the photos for you during the flight, and you will receive a CD with them on when you're safely back on the ground.
Weight limit.
There´s a weight limit of 100 kg (220 lbs) per passenger.
Price for MicroFlight over Victoria Falls.
There are a few different companies offering the flight, and the price does vary between them.

15min flight, 155 USD to 180 USD.
30min flight, 310 USD to 350 USD.
Is it worth it?
One of the most overused phrases for journeys these days is a life-changing experience. I don't want to call it that but its a hell of a lot of fun and it's definitely worth doing. It's also by far one of the best things you can spend money on during a trip to Africa.
As you can see on the wing on the Micro flight, I used Batoka Sky, and I was very happy with their service, and I can highly recommend them.
Are you heading to Botswana next? Check out this guide for three national parks to visit in Botswana, or separate guides to Chobe National Park and Okavango Delta a UNESCO world heritage.
Like it? Share it! Pin It!