Have you ever looked for Palau on a world map or globe? Look long enough, and you'll find a chain of islands floating in the middle of the western Pacific Ocean.

Surrounded completely by oceanic water and currents on all four sides, the Republic of Palau is an island country comprising over 340 coral islands filled with volcanic peaks, quaint villages, and dense mangrove forests.
Home to spectacular beaches, awe-inspiring dives, and the warmest people, Palau is the perfect destination if you love the water and a laidback lifestyle.

Get a breath of fresh air with a tropical vacation in this archipelago.
Here are the top things and reasons why you should visit Palau.
Palau the tinny nation in Micronesia, is often named one of the very best scuba diving destinations in the world.
While there are tons of other activities to do in Palau which is not Scuba diving, so do almost every activity in Palau require you to get wet, but not all.
1. Palau is home to the Smallest Country Capital in the World
How many of us have dreamed of an island vacation at a deserted beach with an endless stretch of white sand dotted with coconut trees? If you have, then I've just described Palau for you.

This country has great beaches that you can have all to yourself since it's pretty uninhabited.
Ngerulmud, Palau's capital city, happens to be the smallest capital in the world and the least populated too, with only 400 residents. If you want to know what a small tropical town feels like, a trip to Ngerulmud is a wonderful way to find out.
While you're in Melekeok, you should visit Palau's Capitol building called Ngerulmud. Sitting atop lush green lawns, Ngerulmud is a great example of colonial architecture that exudes poise, elegance, and grandeur.

As a matter of fact, Ngerulmud shares its architectural design with that of the U.S. Capitol. The building isn't open to the public, but you can definitely see it from outside.

Even tho Ngerulmud is the capital, so is Koror, the largest city in the country.
2. Palau is a Scuba Diving Paradise
Palau is a scuba diver's best-kept secret. Despite its gorgeous coral reefs and amazingly diverse marine life, many have yet to discover the riches underneath.

Divers who venture forth are rewarded with more than 1,500 different fish species and over 700 coral species in its crystal-clear waters.
Due to great tropical weather year-round, you can go diving almost any time of the year. However, the best time for diving is between November and May, when you can enjoy underwater visibility of up to 40 meters.
You can indulge in different types of world-class diving from the coastline of Palau, whether it be a wreck dive, cave dive, or drift dive.

This archipelago is home to several popular dive sites like the German Channel, the Ulong Channel, Blue Corner, and Helmet Wreck. From each dive site, you get to explore unique and exclusive sections of the ocean.

Spot tons of soft corals, eels, gray reef sharks, anemones, manta rays, and more.
3. Chandelier Cave
If you love exploring underwater caves and don't mind diving in dark and enclosed spaces, then Chandelier Cave is a marvelous experience.

It is so named because of the shimmering stalactites and stalagmites, which are reminiscent of the crystals in chandeliers.
Chandelier Cave is a cave system made up of five different caves which are all connected. Four of these chambers are filled with water and can be explored by divers.
This diving spot is filled with Mandarin fish, shrimps, and crabs.
4. Explore the famous Palau Jellyfish Lake
The Jellyfish Lake on Eil Malk Island is aptly named. The lake is filled with millions of golden jellyfish that have lost their sting since they were separated from the ocean.

Palau has decided to preserve them in their natural habitat, so you can only snorkel here, but what an experience it is!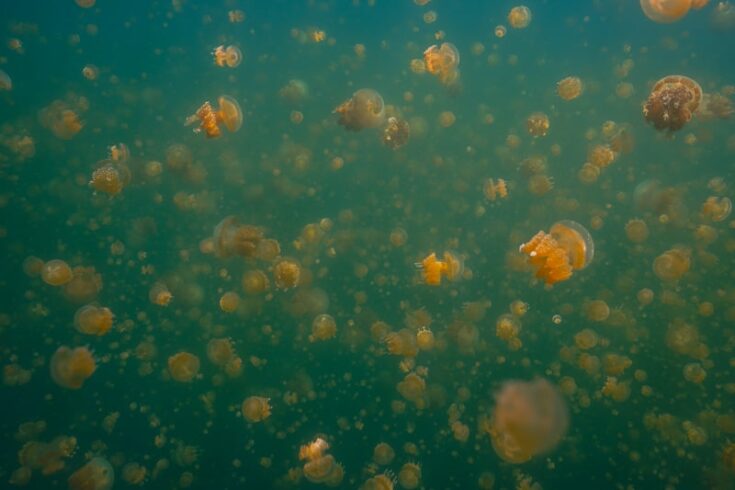 Since jellyfish need the sun to survive, you can watch them migrating between the eastern and western shores of the lake as they follow the sun's rays.

Complete travel guide to visit the Palau Jellyfish Lake
5. Rock Islands
The famous Rock Islands of Palau, a UNESCO World Heritage site, are mostly uninhabited.

These foliage-covered islands and pristine white sand shores were brought to life by age-old coral reefs and limestone formations.
The Rock Islands are mushroom-shaped forest islands that stand alone. The rock island is best experienced through either a day trip around the rock islands with stop in the milkyway or with taking a scenic flight over the rock island.

Together, they are Palau's precious possessions. You probably haven't seen anything like it before, so if you're looking for reasons why you should visit Palau, Rock Islands is one for the list.
6. Peleliu Island and the Relics of WW2
At first glance, Peleliu Island in Palau looks like another island of Palau with its calm, serene, and scenic characteristics.

As you look closer and deeper, you will soon realize that Peleliu has a certain level of historical significance, and here's why.
During World War 2 in 1944, the Japanese army fought the U.S. military in a gruesome battle on Peleliu Island.

Due to the war, Peleliu Island is still home to some ancient relics like large caves with old sake bottles, ruined remains of soldier's belongings, discarded fighter planes, the rusty ruins of old battle tanks, and more.

Guide to Peleliu Island and WW2 relics
WW2 Relics in Palau
Some relics from the war are well-preserved by nature and are up on display in a very natural setting for visitors to check out.

Such sights are very rare and definitely a reason to come and have a look.
Back then, this island oasis was destroyed and disrespectfully littered by the armies.

With time, nature worked its magic and covered up some of these marks and scars with plants, shrubs, trees, and thick foliage.
7. Palau is Home to The World's Strictest Environmental Laws
Here's another great reason why you should visit the country: Palau is also home to some of the world's strictest environmental laws.

It is one of the main reasons why its marine diversity has been so well preserved. This small island nation has taken massive action toward preserving the natural resources of its environment.
It has put specific laws in place that made only 20% of the island's water cover viable for domestic fishing.

Eighty percent of this country's national waters are protected by the government. No other nation on Earth has ever protected such a large percentage of its marine territory.
Palau Pledge: An Oath to Take Care Of Palau to be allowed to enter the country
Palau requires all its visitors to sign a pledge called the Palau Pledge, which requires you to take an oath and swear to comply with Palau's environmental laws and to treat the nation with care and respect.
Such dedicated measures show how attached the people of Palau are to their natural habitat and how passionate they are about keeping their country clean, safe, and intact.
8. The Weather is Always Amazing
Another good reason to travel here is its amazing weather. Like other tropical islands, Palau has a wonderfully moderate climate year-round.

The average temperature doesn't cross the 27-degree mark.
Even when it rains, the downpour will not get in the way of your daily routine. In fact, you get to enjoy some beautiful sights thanks to the greenery and rain.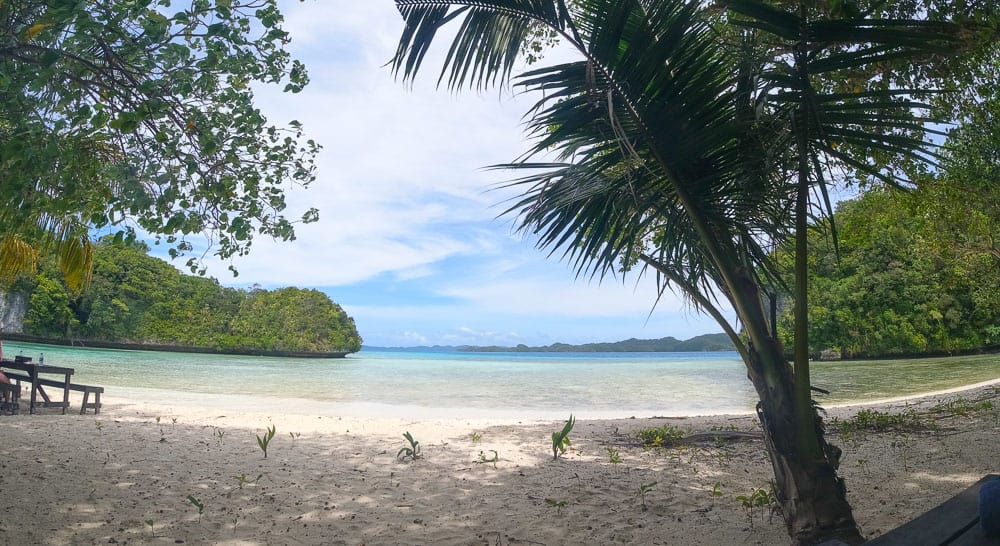 If you live in a cold country or a very warm one and you want to get away from extreme temperatures, Palau has the perfect tropical climate, making it a perfect destination trough out the year.
9. The People Make the Place
With a population of only about 18,000, Palau isn't very populated, but the people here make the place livable and memorable.

Local Palauans are friendly, helpful, and extremely humble.
They always have a smile on their face, are kind-hearted, and jovial. If you're a tourist in need of anything, the locals are approachable and willing to lend a hand.
The local people value their heritage and culture. They have instituted several measures to try and preserve them.

There are different cultural activities that take place during the year, such as the Olechotel Belau Fair and Night Markets.

These activities showcase their culture through dance, arts and crafts, chanting, and cooking. Tourists will find the people and activities fascinating and enchanting.
10. Magnificent Beaches
Palau has a 25-kilometer coastline made up of 21 small and large beaches with shallow and smooth seabeds.
These beaches are perfect for relaxing, swimming, scuba diving, and snorkeling.
Depending on the beach you're at, you will see different shades of the sea and sand.
The Porto Faro Beach is a small and secluded beach known for its half-moon shape and light-colored sand.

On some beaches, the water by the shore is crystal-clear and only gets darker once you venture into the deeper parts of the ocean.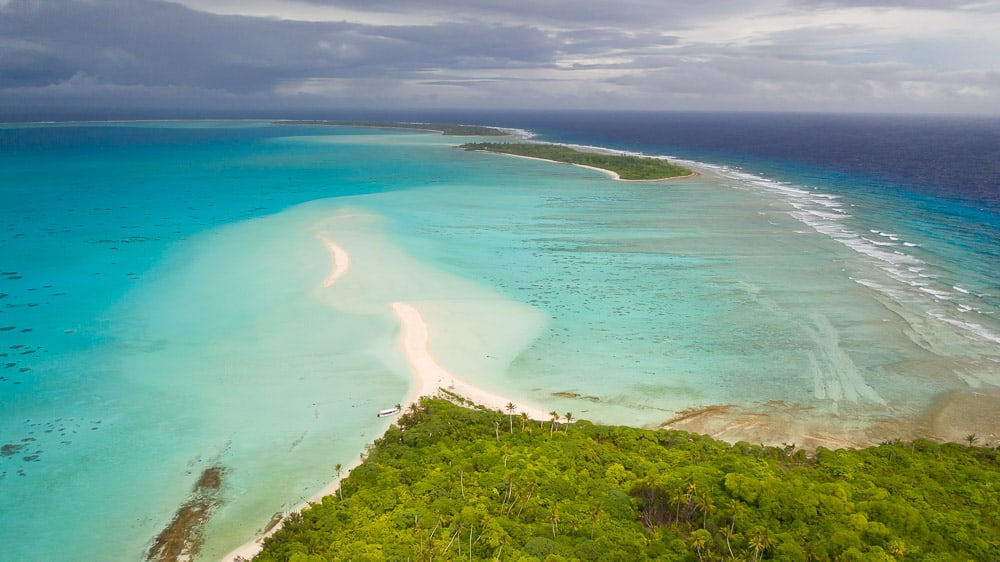 Here are some of the most stunning beaches that are worth visiting: Punta Nera, Golfo delle Saline, Porto Cuncato, Mezzo Schifo, Cala Casotto, Baia Saraceno, and Cala Lepre or you can travel all the way north to the very remote islands of Kayangel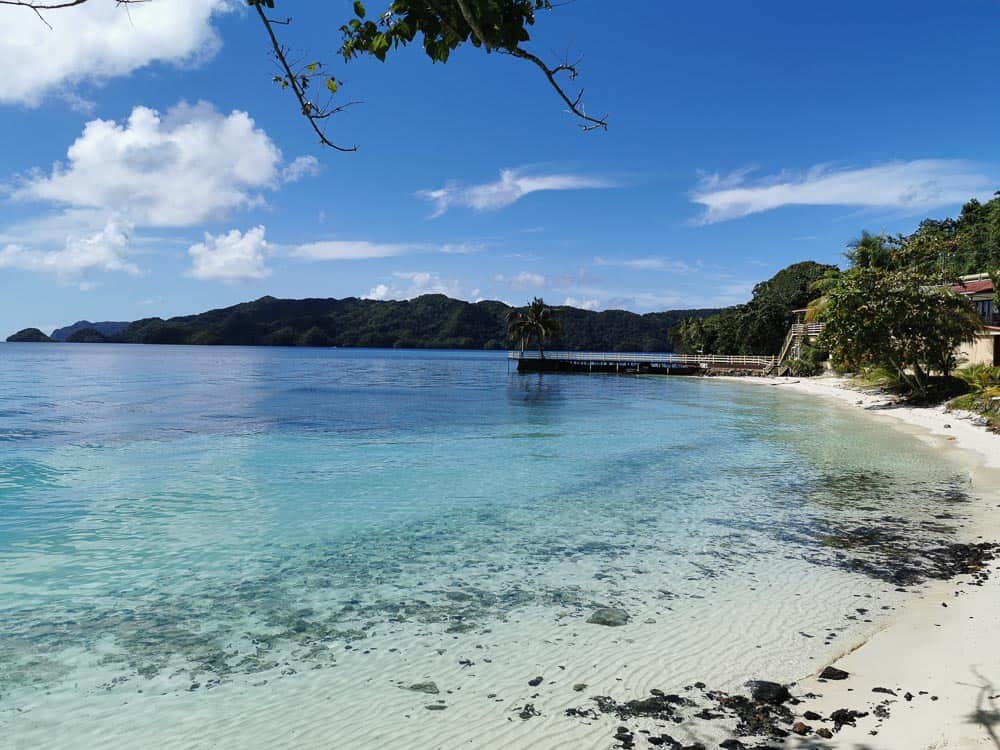 An Accessible Island Holiday
If you're looking for more than 10 reasons why you should visit Palau, here's something extra.
Palau is extremely close to Indonesia, New Guinea, and the Philippines.

You can also access Palau from these countries. The islands of Palau are remote but fairly easy to get to. Once you're there, it isn't hard to get around.
Given its abundant and fantastic ecosystem, Palau is a UNESCO World Heritage Site, and it lures large numbers of travelers, tourists, adventure enthusiasts, and nature lovers each year.
If you've been dreaming of a tropical island holiday, Palau is the place to be.