Have you ever dreamed about getting close to Humpback whales? Maybe even swimming with them? Then Moheli Island should be on top of your bucket list! But you got no idea where Moheli is? You are not the only one.
In the tiny island nation Comoros, off the eastern coast of the African Continent in the Indian Ocean between Madagascar and Mozambique, is a truly unspoiled paradise that less than foreign 400 tourists visit a year.

That´s only about 1.09 visitors on an average day throughout the year.
So if you're here with your partner or a friend, there is already one person more than the average. In comparison, so were around 50 people in the water when I swam with humpback whales outside Moorea in French Polynesia.
So What Makes Moheli island, Comoros a Paradise?
Well, what about deserted beaches, crystal clear water, and a guarantee to see humpback whales, turtles, and dolphins here during the months of late July to October?
Moheli is one of the places that the humpback whale stops over for a few months on their way to the colder water in Antarctica, together with Ille Aux in Madagascar.
The whales normally hang around the waters here for a few months with their calf; the mama whale teaches their calf to jump swim here.

During my stay at Moheli, I saw more than 30 Humpback Whales! Normally a mother with their calf, which was a very sweet sight.
Moheli also has a very healthy underwater world perfect for Scuba diving with visibility up to 30meters++ where you can see Manta rays, dolphins, sharks, and even rare dugongs if you are lucky.

And did I mention it's not crowded here?
Moheli is also home to one of the biggest bats in the world, the critically endangered Livingstone's fruit bat. With its wingspan up to 1.4 m (4 ft 7 in), the bat is only found on Moheli and the neighboring island of Anjouan in the entire world.
It´s not uncommon to spot them during the twilight time, but taking a photo proved to be impossible from the lousy lighting and their speed, even though it´s considered a slow bat. But I did hear them every evening.
Getting To Moheli Island (Mwali)
Reaching Moheli is a bit of an adventure. While Moheli does have a small airport, there are a very limited amount of flights, only five flights a week, and most of them get canceled. The only flights here are from neighboring Mayotte, Grande Comore, and Anjouan.
When flying to Comoros, you will almost definitely be arriving at Moroni, the capital in Grande Comore, the biggest of the three islands that make up Comoros.
Prince Said Ibrahim International Airport at Grande Comore has flights to Kenya, Tanzania, Ethiopia, Turkey, Mauritius, Reunion, and Madagascar.
The best connections from outside of Africa are with Turkish Airlines (Star Alliance), Ethiopia Airlines(Star Alliance), and Kenya Airways (Sky Team).
Arriving in Grande Comore is the easy part; taking one of the local ferries from Grande Comore to Moheli is not. Especially not if you are afraid of the open ocean. Boats accidents and drownings are not unheard of here.
There are about four boats to Moheli a day from Grande Comore, leaving from the southern village of Chindini, about a 1-hour drive from Moroni. The boat ride takes up to 2 hours if the water is gentle.
The price is 75 Euro each way. A local flight is the same price but often canceled, which makes this the better option.
You will have to register your passport with the harbor police before leaving Chindini and upon arrival at Moheli.
Note: Two boats went down, and 24 people died just a few days before my arrival.
So if the water is not good when you want to do the crossing between the islands, it's better that you choose not to embark. Luckily, the day I did the passage, the weather was just perfect, and the water was calm.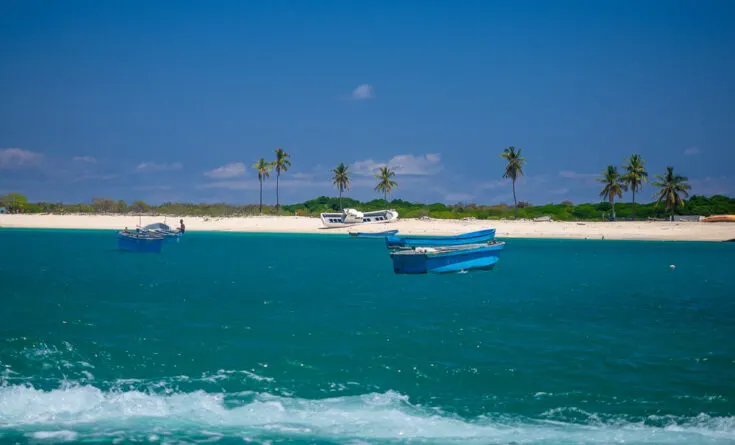 I could even see a few whales in the far distance. First proof that this is one the very best places in the world to see Humpback Whales.
Arriving in Moheli, there´s no harbor; all the small "ferries" just drive up on shore. So if the tide is not right, it can be a rather wet experience getting on land.
Locals gather all around the boats when arriving to welcome their friends and families arriving back to the island, and picking up their goods arriving from Grande Comore. Everything that´s bought into Moheli comes onshore here by the small boats doing the crossing.
You will arrive on the northwest corner of Moheli. There's really nothing here except for a boat landing place and two small shops. The biggest town and capital of the Island, Fomboni, is 40min to the east.
Where to Stay on the Island on Moheli
The place you want to stay on Moheli is at Laka Lodge, close to Nioumachoua in the south-central part of the island. The Laka Lodge is the only proper resort on the island.
It´s an amazing place. If you have prebooked with Laka Lodge, will they arrange a car from Moroni to Chindini, as well a place on a boat, and will pick you up on arrival on Moheli.
Moheli Vacations and Tourism
There has been a project by the European Union to promote Ecotourism on Moheli, at the northeast corner of the island, with help building community-based bungalows and teach the locals about Eco-friendly and sustainable tourism.
But since Moheli sees only about 400 Tourists a year, all efforts in this part of the island to become a tourist place have come to a stop.

There is unfortunately just not enough money and tourists coming in to keep this project alive.
So the newly built bungalows have fallen apart. It´s a shame. It´s especially a shame since this part of the island is a perfect place to see Giant Sea Turtle lay their eggs, which is a really special sight.
During the season there are thousands of small turtles are on the beach here. Unfortunately, I was not here during the right season. Laka Lodge in Moheli can arrange trips here to see the turtles if they're in season, which is another great amenity of this resort.
This area is covered with big Baobab trees, the same as the one you find at the famous Avenue of Baobabs in Madagascar.
If Moheli had been located in a more accessible destination to reach, or if it had been located in South-East Asia instead, this pristine island would have been overcrowded with tourism like many places in South-East Asia.
So it is, maybe after all, for the best of Moheli that it´s located so remotely and far from the tourist radar so it can keep its beauty and pristine wildlife and nature for at least some more generations while we are destroying other parts of this world.
So Laka Lodge, down south, is your only real accommodation option on Moheli.
It´s down here at the central south part that Moheli Marine Park is located, the first national park in Comoros.
The view over Moheli Marine Park and the islands just of shore from Laka Lodge.
Moheli Marine Park
The Mohéli Marine Park was created in 1998 and officially opened in April 2001 in the South part of the island. It covers an area of 404 km2 and extends over 40 km long.
The park is part of a community-based project for the conservation of biodiversity and sustainable development. And it's one of the healthiest parks in the Indian ocean.
Most people (of the few that come here) are here for the underwater world, which is spectacular.

Unfortunately, I wasn't able to dive here during my visit since the only dive center here is also located at Laka Lodge in Comoros, and they were waiting for some new parts for the air compressor.
But I did do a lot of snorkeling in the crystal clear water, and I saw schools of dolphins and more turtles than I've seen anywhere else.
You are not allowed to scuba dive with the whales here even when the dive center is open; this is for your own safety and the whales' safety. I did experience the same law in French Polynesia when I swam with humpback whales there as well.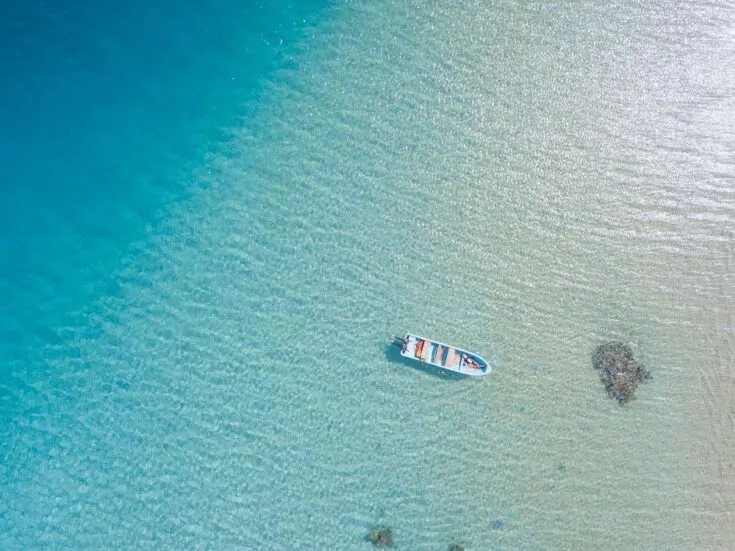 Just be aware since everything here at Moheli is pretty basic, you will use the same type of boats as you did on the open ocean crossing from Grande Comore to Moheli, so you won't get many luxuries.

Be sure to use a lot of sunblocks since there´s no shade on the boat; I got severely sunburned.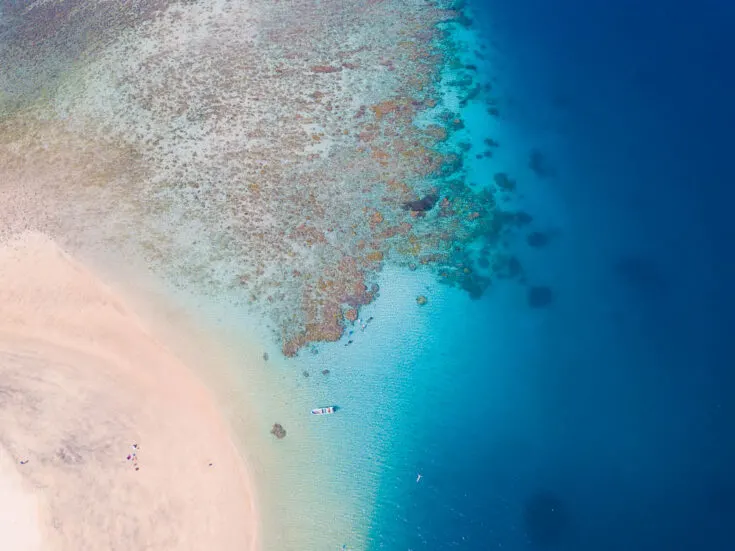 Most of the whale watching/swimming places are about 30/40minutes from Laka Lodge, but we did see whales also just 5min from Laka Lodge.
If you are not here for water activities or just want a day of rest, the staff at Laka Lodge can arrange various trips, like the previously mentioned turtle trip, hiking trips through the forest, visiting local villages, hikes to waterfalls, plus more.
Just be aware if you want to suntan at a beach that Moheli and the rest of Comoros is an Islamic Country (Sunni). A relatively liberal one, but you should still respect their customs and religion, so dress respectfully when walking around.
All over the southern part of Moheli is covered with lovely beaches, but if you want to swim and wear swimwear, you will have to use the private beach at Laka Lodge.
Final Thoughts on the Island of Mohéli
Paradise is not a word I use lightly, but this little island suits the idea perfectly. Isolated, absolutely stunning, and filled to the brim with wildlife and endemic vegetation, Moheli is idyllic.
Would you ever consider visiting this unknown paradise?
Like It? Share It! Pin It!